The Best New Year's Eve Party Ideas 2016: How To Throw An Easy, Budget-Friendly Bash And Impress Your Guests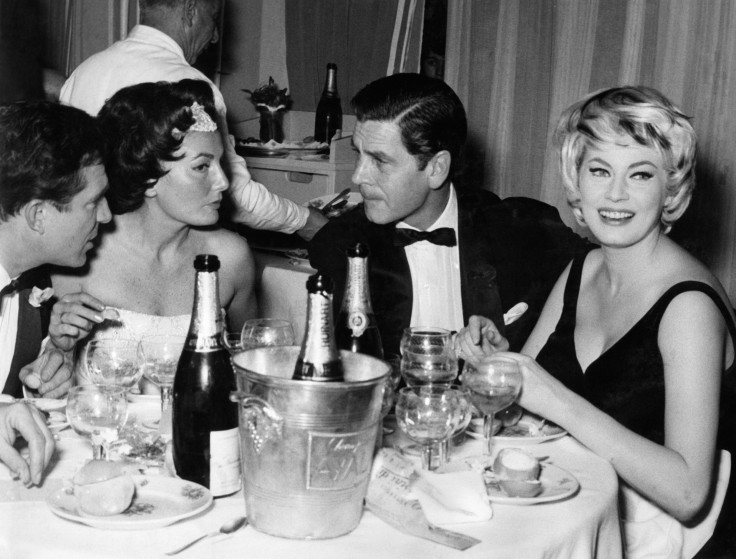 If you're not yet ready for 2016, don't panic. You still have time to put together a cheap and easy New Year's Eve party that will keep your friends drinking and dancing until the ball drops. Sidestep the terrible traffic and noisy fireworks in favor of a budget bash you plan yourself. There are five key parts of a successful event, and we're here to walk you through them.
First, send out invitations. Make a guest list by filtering your social media friends by location to see who's near you. Make an event on Facebook and have people RSVP that way, or you can use a site like Evite -- which has an entire category devoted to digital New Year's stationery -- to get the word out. Be sure to include the time, date, place and whether your guests can bring guests. At the bottom, include a deadline for responding. It's important you know how many people are coming so you can plan ahead.
Next, put up decorations. You can easily glam up even the smallest of apartments to make the night bright. Buy party hats in bulk on Amazon, and make your own confetti by shredding free newspapers or receipts. Then grab a bottle of glitter glue from your nearest craft store, and go crazy. You can make these centerpieces out of paper, wire, paint and bottles, or add accents to these printables. Use paper and a leftover string of Christmas lights for paper lanterns.
Of course, you need to have food. You'll probably want snacks that people can nibble all night. Fry up some chickpeas in olive oil with paprika and cayenne pepper, or bake brownies topped with caramel sauce and sea salt. Mix your own trail mix with cashews, almonds, raisins and candy. Keep the ingredients for a huge tray of nachos in the fridge just in case your guests get really hungry. Then they can customize with their toppings of choice.
Arguably the most important factor is drinks. Easy cocktails made in pitchers are the most inexpensive way to go. Try the El Diablo made with limeade, tequila, creme de cassis and ginger beer, then toss in blackberries to make it fancy. Combine champagne with mashed strawberries and mint for a Minty Berry cocktail, or fix pomegranate margaritas with limeade, tequila, pomegranate juice, triple sec and seeds. Don't forget to have soda and sparkling juice on hand for the non-drinkers.
When you're not chatting with friends, you'll want entertainment. Before the party, have every guest submit his or her favorite song from 2015 to a Spotify playlist, and then have it on throughout the night. Turn on the live stream of the ball dropping in Times Square here. While you're waiting for the action to start, play New Year's Eve bingo. Another fun idea is to have everyone write down their resolution for 2016 on a slip of paper, mix them up and have guests guess what belongs to whom. You can't go wrong.
© Copyright IBTimes 2023. All rights reserved.