Best Samsung Galaxy Note 20 Features Apple Should Copy For Next iPhone
KEY POINTS
Apple's iPhone 12 is still a few months away from release
The newly released Galaxy Note 20 series has some features that Apple should include in future iPhone models
These include the S Pen, 120Hz displays and wireless PowerShare
With Apple's upcoming iPhone 12 lineup still months away from release, the Cupertino tech company could learn from Samsung's Galaxy Note 20 series, which is already here.
Tech companies normally work towards outperforming one another. They always try to release devices that will be better than the competition in terms of specs, features, design and price tags. There's nothing better for the consumer than for companies learning from one another – and releasing better devices each time.
The South Korean tech giant's latest and greatest handsets offer the best specs and features of any non-foldable Galaxy smartphone. Here's a quick rundown on their distinct features that Apple should bring to the iPhone 12 or the succeeding iPhone models.
120Hz displays
So far, Apple hasn't released an iPhone with a 120Hz refresh rate. Samsung already released a few handsets with this feature, and it's about time that the iPhone comes with it.
Recent reports indicate that Apple is working on putting 120Hz ProMotion displays to the iPhone 12 Pro and iPhone 12 Pro Max. Some say it might not come with the devices, while others are confident that it will. Noted leaker Jon Prosser simply said fans shouldn't give up hope for its arrival.
S Pen
Samsung's Galaxy Note lineup differs from other devices thanks to the S Pen, among other features. This stylus allows users to do many things on their smartphones, such as drawing, sketching, writing and so on. It's like the Apple Pencil but with lower latency and for a smartphone, not a tablet.
The iPhone, particularly larger models, will greatly benefit from Apple Pencil compatibility. This will let users perform tasks they would normally do on an iPad Pro on their iPhones.
Wireless PowerShare
Samsung's Galaxy Note 20, as well as some older handsets, are capable of charging other devices with wireless charging features, such as smartphones, wireless earbuds and more. This is made possible via the use of Qi technology on the smartphones.
Future iPhone models should come equipped with this technology. Apple was previously expected to include such a feature in the iPhone 11 series, but it never happened. Fans should hope to see it in future models.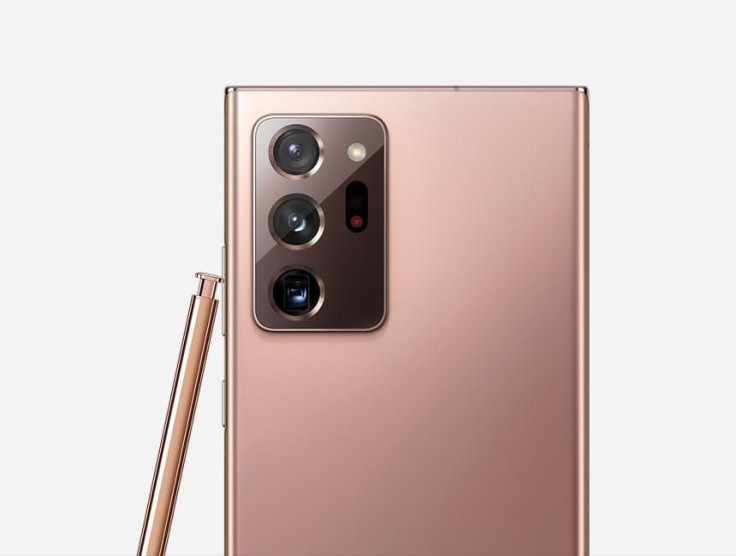 © Copyright IBTimes 2023. All rights reserved.