Apple Pencil Revamp: Unique Haptic Feedback In The Works
KEY POINTS
Apple is working on improving the Apple Pencil
One such improvement is the addition of haptic feedback systems
The company recently won a patent for such technologies
Apple is working on a unique haptic feedback mechanism that would allow the Apple Pencil to provide necessary feedback to users, a new patent granted by the U.S. Patent and Trademark Office revealed.
Other electronic devices such as the iPhone and iPad are able to provide users with haptic feedback necessary when doing various things, such as typing on the on-screen keyboard or pressing on an app icon to access contextual menus. These devices are large enough to house haptic feedback mechanisms, which usually require some space for its components.
The Apple Pencil, on the other hand, is not able to house components for haptic feedback mechanisms due to its thin body, Apple Insider noted. And as a stylus, it must also have a balanced weight on all sides – something that might be affected when haptic feedback components such as weighted materials are installed in it.
The patent, aptly titled "Pencil haptics," provides various embodiments as to how this can be done in the Apple Pencil's thin body. All of them describe the stylus as having weighted parts that are positioned so as to achieve a balanced weight across the accessory while still capable of shifting weight enough to produce haptic feedback like vibrations.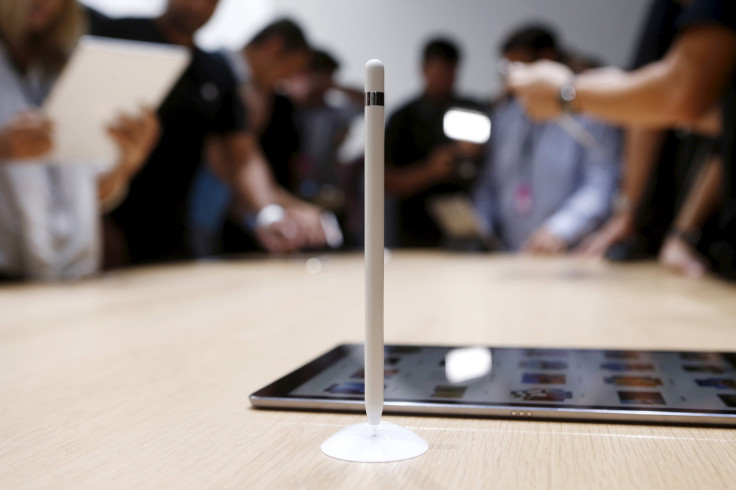 First, the patent explains how Apple will be able to equip the Apple Pencil with a haptic feedback system. Such systems usually require components that will process when to provide feedback and components that will create the necessary feedback.
Per the patent, the Apple Pencil will not house components for processing when to give feedback. Such components will make the stylus heavier than it should be and may affect user performance. Instead, the stylus will only house components that will create vibrations. The touchscreen device it is being used with will provide the Apple Pencil signals when to create such feedback.
Next, Apple described various feedback-creating systems. One of them includes components that expand and contract to produce vibrations. The components make use of scissor-type mechanisms to move as needed.
Another such system describes the haptic feedback system as using a piezoelectric flexible beam that will bend to shake a weight attached to one end. The flexible beam will create movements once electric currents are passed through it.
Another describes piezoelectric components that could oscillate to produce vibrations. The vibrations can be further amplified through the use of multiple oscillating discs.
Apple Pencil users — artists, in particular — will greatly benefit from this invention.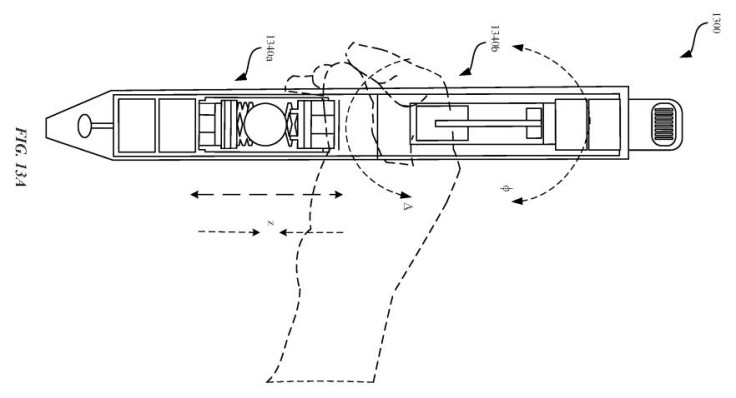 © Copyright IBTimes 2023. All rights reserved.