Biden Called Out For Tweet Promoting Electric Vehicles While Posing With Gas-Powered Corvette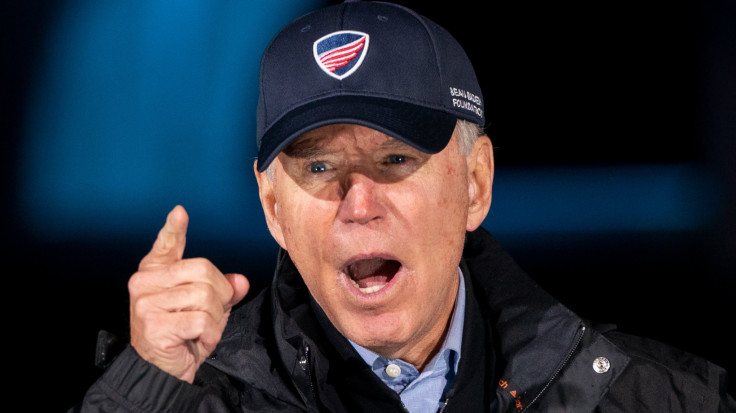 Auto enthusiasts called out President Biden for promoting electric vehicles in a tweet with an image of him posing with a gasoline-powered car during a recent visit to the Detroit Auto Show.
"You all know I'm a car guy," the president tweeted with the photo of a 2023 Chevy Corvette Z06, which he got behind the wheel of and started before a crowd.
Biden visited the tradeshow on Wednesday, where he touted the administration's infrastructure plans, the future of EVs and the $7,500 tax incentive for electric vehicle ownership.
"Today I visited the Detroit Auto Show and saw firsthand the electric vehicles that give me so many reasons to be optimistic about our future," Biden tweeted.
Because the 2023 Corvette Z06 is actually gas-powered, it caused some confusion among his 25.4 million followers, who were quick to point out the error.
The Corvette Z06 is powered by a 5.5 L naturally aspirated V8 gasoline engine that develops 670 horsepower and 460 pounds-per-feet of torque. Chevy has announced that it will build an all-electric Corvette, but the Z06 is not that model.
© Copyright IBTimes 2023. All rights reserved.