Big 'Cartoon Survivor' Update Coming Along With Android Version Of The Game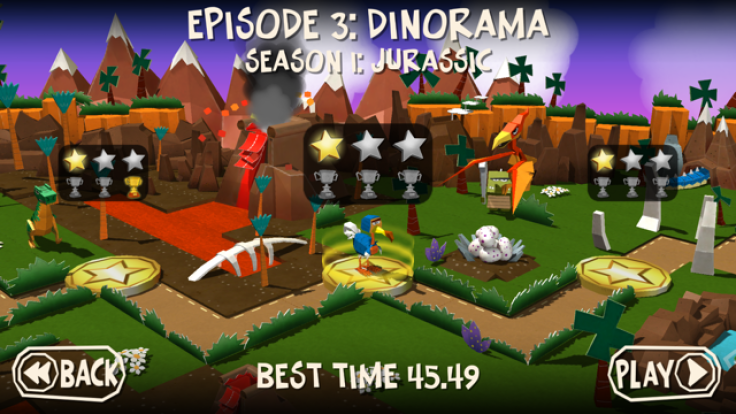 After plenty of requests and fan feedback, Spunge Games has announced a big "Cartoon Survivor" update will be coming to iOS devices Thursday. The update will give players the option to change the game's controls while also making new levels easier to unlock.
The new control option is the biggest change, the developer said in a press release. Players will now be able to choose among slide, button and touch controls. To make sure the controls don't feel off, Spunge Games had fans try out the new options and listened to feedback on how to improve them.
After complaints about how difficult it was to unlock anything in the game, Spunge Games revealed the update addresses that as well. New levels and additional content are now easier to unlock, and the in-game currency price for items has been reduced.
The developer also said the game will also be coming to Android devices on Friday. Pocket Gamer confirmed the port coming to the Android will be the newly updated version of "Cartoon Survivor." This could be considered a welcome change, as most games ported from iOS to Android are usually older versions.
For those unfamiliar with the title, "Cartoon Survivor" mixes elements from the infinite runner genre with platforming. The game is also played from an isometric point of view, giving the game a unique feel over most games in the infinite runner genre.
"Cartoon Survivor" lets players control a giant bird named Doo Doo, who is forced by a television studio to run around prehistoric areas with a bomb on his back. Players will have to complete levels in a fast and efficient manner before the timer runs out and the bomb explodes. As Doo Doo tries his best to reach the finish line, he must also collect coins for in-game currency and powerups for faster travel.
Mobile gamers interested in the title can download "Cartoon Survivor" right now from the iTunes App Store. The game is free to download, with in-app purchases for those who are impatient for new content.
Cartoon Survivor Trailer and Gameplay (Credit: YouTube/Spunge Games)
© Copyright IBTimes 2023. All rights reserved.