While Waiting For 'Winds Of Winter,' Fans Can Explore New 'Game Of Thrones' Mobile App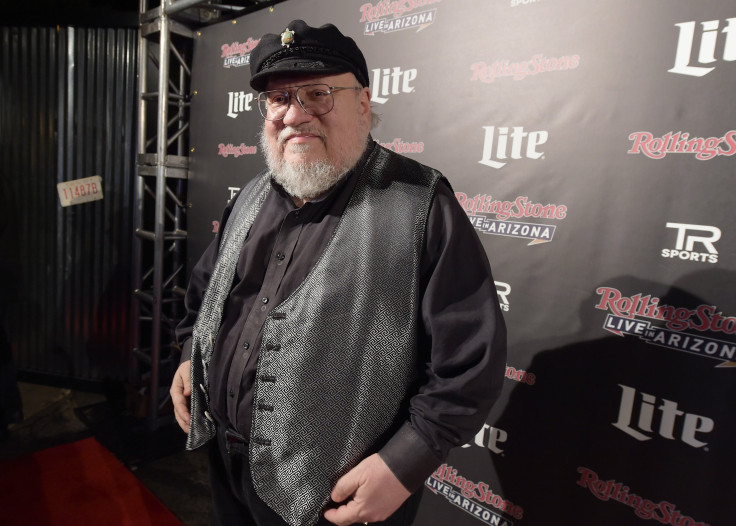 With several months left to go before "Game of Thrones" returns for a sixth season, fans of the show can spend some time exploring key moments in the books through a new mobile app. Publisher Harper Collins is releasing "A Game of Thrones: Get Into the Book," an app that promises to let fans explore the books without having to read through thousands of pages. The app also comes with the option of filtering out parts that may contain spoilers.
The popular HBO fantasy TV series "Game of Thrones" is based on a series of novels written by George R.R. Martin. The books are collectively called "A Song of Ice and Fire." According to a report by The Hollywood Reporter, app users can explore the literary works and look back at how key scenes were originally written. Users can select the books that they have read and the seasons that they have watched if they want to avoid seeing any spoilers.
The experience is meant to allow fans of both the show and the books to visit key moments without having to scan through thousands of pages in all five published novels. Many fans have also gotten into the habit of comparing the events in the book and the differences that occur in the TV adaptation.
The app also features interactive maps showing the lands of Westeros and Essos. The storyline follows several characters in various locations and the maps can give fans a better perspective.
Regardless of the "no spoiler" feature, many die-hard fans know that there's very little to be spoiled. At the end of Season 5, the TV series has already used up a majority of the information contained in the published books. Book readers and TV viewers are pretty much on equal footing.
Season 6 of the TV show is already in production and the sixth book installment is also currently awaiting completion and publication. The sixth book, titled "Winds of Winter" is highly anticipated because it holds entirely new information. When the TV series premiered in spring 2011, 4 of the first 5 books had already been published. The fifth book, "A Dance With Dragons" came out later in the same year.
The series has now caught up with the contents of the first five books and author George RR Martin is under immense pressure to complete "Winds of Winter." So far, no definitive release date for the book has been announced. Meanwhile, the TV show is expected to return for a sixth season in spring 2016 on HBO.
© Copyright IBTimes 2023. All rights reserved.