Big Data: Retailers, Supermarkets, Medical Markets All Dive In To Extract Information From And About Consumers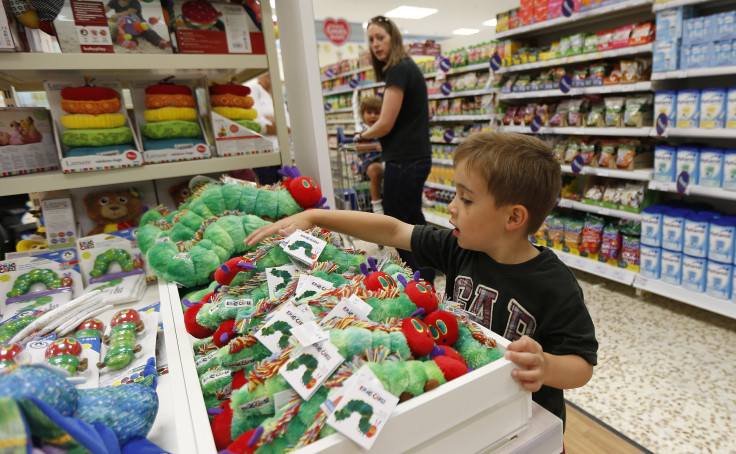 This story was updated and corrected at 7pm on December 21, 2013, to reflect input from Euclid.

Companies across the board – in retail, supermarkets and pharmaceutical sectors – are extracting as much information as possible from consumers, as they turn to big data for better marketing and sales.
But the proliferation of these big data techniques – which use thousands of gigabytes of data, obtained in real time or through online data mining – has also spooked citizens who want to guard their privacy.
Devices that track your location in stores or that employ facial recognition techniques to deliver tailored ads are only the first steps on this frontier. Companies are already fiercely competing for an edge in the latest big data innovations that can drive sales and marketing, partly to compete with Internet giants who already own massive datasets derived from their users.
UK's Tesco PLC (LON:TSCO)'s, one of the world's largest supermarket chains, already has face-recognition cameras at its gas stations, which tailor ads instantly to nearby shoppers. In the U.S., grocer Mondelez International Inc (NASDAQ:MDLZ) is testing similar technology, with cameras on supermarket shelves.
SoloInsight, a company advised by a top International Business Machines Corp. (NYSE:IBM) strategist, is deploying similar technologies with U.S. convenience stores already, the company told IBTimes.
"We're in a pilot phase right now," said Farrukh Khan, an IBM Big Data analytics manager and advisor to SoloInsight. "Within the first quarter of 2014, we expect to see quite a few orders."
Khan declined to name the companies SoloInsight is working with, but said they are mostly convenience stores and cosmetics shops. He said their devices, originally developed and used for different purposes in Pakistan by companies like PepsiCo Inc. (NYSE:PEP), break new barriers in U.S. retail, by recognizing faces in less than a third of a second and storing data on thousands of people per device.
"The original idea … was actually based on the [film] 'Minority Report,' where you see that Tom Cruise iris identification thing in retail stores," said Khan, echoing similar analogies made by privacy advocates in the UK. "That's where the idea started, but the first application was in workforce management."
SoloInsight's technology will allow cosmetics sellers to automatically suggest makeup, for instance, based simply on the texture and structure of the customer's face.
"It might suggest a facial product," explained Khan. "It looks at the texture of your skin. It can measure specifically your eyes. … It's a sort of recommendation engine. … It's not necessarily meant to replace sales people, but it's meant to complement them."
Each unit costs roughly about as much as a personal computer to manufacture, though Khan wouldn't disclose the likely selling prices.
Aside from facial recognition technologies, retailers have also increasingly turned to tracking shoppers in-store, for their own reasons.
Startup Euclid Analytics deploys sensors in retail stores and fast food restaurants, alongside big box giants, which use smartphone WiFi signals to detect where consumers are, even though consumers are sometimes unaware of the system.
Euclid has seen more activations of their system in the last two quarters than the last two years combined, after they said their system could piggyback right off a retailer's existing WiFi infrastructure, without Euclid sensors.
Pricing now starts at $100 per store per month, and provides companies with real-time updates on where shoppers are browsing, how long they stay in store, what shoppers do at rival stores and how people window shop. (Euclid doesn't provide information on what shoppers do at specific rival stores, but can provide industry benchmarks and say if someone is spending less time in your store than in, say, speciality retail stores generally.)

Euclid declined to disclose client names or company revenues. Euclid chief marketing officer Adam Wilson told IBTimes that the data can help retailers develop a psychological profile of their broad shopping base. The data can also be matched with Census data to develop demographic profiles of a store's customers.
"We might start to be able to understand things like: What percent of my customers do yoga? What percent of my customers tend to shop at high-end specialty retail?" said Wilson in a phone interview. "All of these things start to paint a more complete picture."
Euclid's technology is already deployed in thousands of stores in the U.S. and 24 other countries. But a Euclid pilot in luxury retailer Nordstrom Inc. (NYSE:JWN) attracted complaints from customers earlier this year, alongside scrutiny from lawmakers and regulators, reports the Wall Street Journal.
That chimes with broad privacy concerns raised by groups like the Future of Privacy Forum. The forum asks retailers who track shoppers to at least tell shoppers, though this idea has had little traction so far. Notably, an October 2013 report from McGraw Hill Financial found that U.S. consumers have become more, not less, worried about data privacy and ownership in the past three decades, across all age brackets.
Concerned consumers can opt out by turning off their WiFi searching signals, or providing Euclid with the unique MAC address of their phone, said Euclid's Wilson. He emphasized that Euclid's data is anonymous and aggregated, so that names and person-specific profiles aren't collected.
"It's not about understanding anything about a specific individual and their patterns," said Wilson. "It's trying to look at trends."
Supermarkets, too, are making moves on the big data frontier, though they've moved more slowly than other retailers.
"We've never really been able to maintain a connectivity in the store with shopper in a real-time situation-based world, but we're moving very quickly to that," said retail consultant and supermarket specialist Bill Bishop of Brick Meets Click.
Big data also has the potential to "mine the tremendous amount of shopper information that we have," he said.
Bishop's consultancy released a big data survey of retail professionals in early December. One respondent in that survey even tracked their shoppers visits' to cooking and recipe websites, alongside their Facebook Inc. (NASDAQ:FB) and Twitter Inc (NYSE:TWTR) posts, to build taste profiles.
Supermarkets have upped their spending on these projects, even though investment isn't yet that substantial. Previously, the problem with big data involved easily storing and analyzing the massive quantities of information, Since that's now been solved, what's left is simply to actively acquire that information, said Bishop.
"People are today getting more comfortable with predictive analytics, which allow them to build inventory and schedule labor," explained Bishop.
Supermarkets also collect information about what products you buy, and what products are usually bought together, in so-called bundling analysis techniques. That information is culled from transaction data.
The Kroger Co. (NYSE:KR) is generally acknowledged as a leader among food retailers fast adopting digital technologies, though it's unclear how much it plans to invest in data mining specifically.
Extracting data from actual shoppers in brick-and-mortar stores is complemented by data mining from social media streams and the Web generally. Medical marketers now use online data to infer what diseases people may have, and then target them for clinical trials, the Wall Street Journal reported earlier this week.
For Peter Abell, a retail tech innovator who helped formulate the original bad code, U.S. supermarkets are actually lagging behind European rivals in some instances.
Abell is developing yet another system which tracks shoppers in-store via smartphones, but which can push promotions or staff straight to shoppers within minutes. He'll pilot his product in early 2014, too.
"Supermarkets are looking at what impact smartphones and tablets have," he told IBTimes. "They're not going to stick their heads in the sand. … Consumers seem to really like smartphones, and they're going to carry them: So why not engage with them?"
Euclid's Wilson echoed this thought, saying: "Anytime you have new technology, it takes people a while to get comfortable."
FOR FREE to continue reading
✔️ Unlock the full content of International Business Times UK for free
offer available for a limited time only
✔️ Easily manage your Newsletters subscriptions and save your favourite articles
✔️ No payment method required
Already have an account? Log in
© Copyright IBTimes 2023. All rights reserved.