Bill To Authorize Use Of Force Against ISIS To Be Introduced In Congress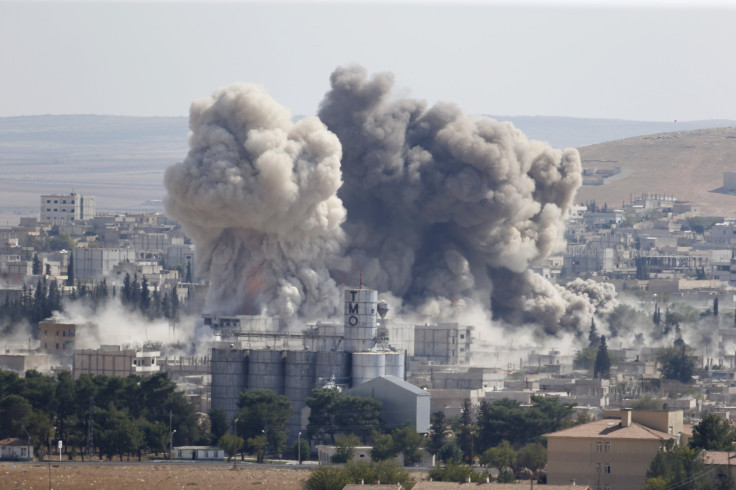 A California congressman said Wednesday he would introduce legislation authorizing President Barack Obama to use force against the Islamic State group in Iraq and Syria because he was tired of waiting for him to come up with a draft bill. The bill from Rep. Adam Schiff, D-Calif., aims to break the deadlock between Obama and Congress, who have sparred over who should craft the bill.
"More than five months after strikes began against [ISIS] in Syria and Iraq, Congress has yet to debate and take a vote on an authorization to wage war, in clear abdication of our constitutional duties," Schiff, who represents a Los Angeles district, said in a statement. "Last month, the Senate Foreign Relations Committee took an important first step by debating and voting on a draft authorization -- it's my hope that today's introduction of this bill can help jumpstart the process in the House so Congress gets off the sidelines. Congress needs to do its job and debate and vote on an authorization, so the troops we have fighting this war know that we, too, have done our duty."
The legislation does not have the support of Joint Chiefs Chairman Gen. Martin Dempsey, the highest-ranking military official. Dempsey said last week -- before Schiff said he would introduce the bill -- that any authorization to use military force should not include limits on time or geography. Schiff's bill confines the conflict to no more than three years, approves strikes only in Syria and Iraq, and prohibits Obama from using ground troops against ISIS. If the bill becomes law and circumstances of the conflict change, such as ISIS expanding its reach into Lebanon or another country in the Middle East, the president would have to seek a new authorization from Congress.
"I think in the crafting of the AUMF [authorization for use of military force,] all options should be on the table, and then we can debate whether we want to use them," Dempsey said in an interview with an in-house Defense Department reporter published last week. "But the authorization should be there."
Dempsey's comments were also echoed by Secretary of State John Kerry, who said there should be no limits on possible actions by the president. He added that there should be no time limit on the use of force, according to the Detroit News.
The lack of authorization didn't stop Obama from launching the campaign against ISIS over the summer. More than $1 billion has been spent fighting ISIS since then, including conducting 1,700 airstrikes and sending 3,000 U.S. troops to Iraq to assist Iraqi forces fighting the militant group, according to the Huffington Post. Schiff's bill would have Congress set the terms of the president's action.
"There is no doubt that our current offensive amounts to war, and Congress should take action both to authorize its prosecution and to set limits on that authorization so it may not be used by any future administration in a manner contrary to our intent," he said.
The bill also repeals the 2002 authorization to use military force that Congress gave then-President George W. Bush for the war in Iraq. It would also have the 2001 AUMF that was granted a week after the Sept. 11 attacks expire in three years. Schiff said both of those AUMFs "provide a poor description of the nature of the conflict in which we are engaged more than a decade after their passage."
It's unclear how far the bill will go. Schiff is working on getting sponsors for his legislation.
© Copyright IBTimes 2023. All rights reserved.