Bill Gates' Foundation To Invest $5 Billion In Africa Over The Next 5 Years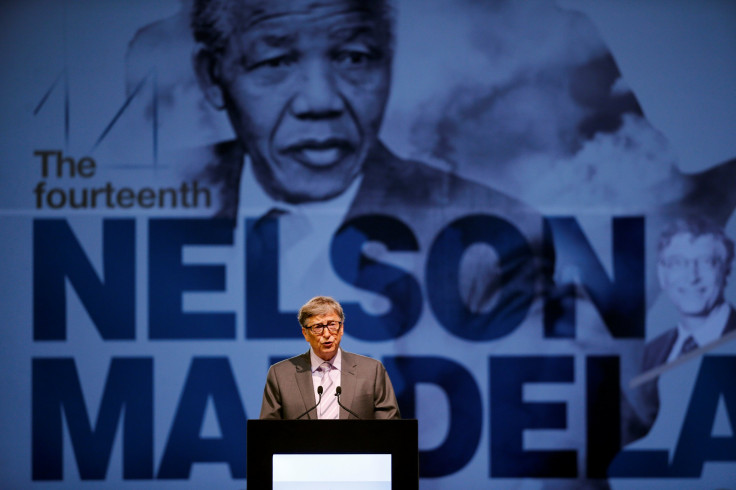 Microsoft founder and philanthropist Bill Gates announced Sunday that his foundation will invest $5 billion in Africa over the next five years. In a speech at the University of Pretoria on the eve of the former president Nelson Mandela's birth anniversary, Gates said that The Bill and Melinda Gates Foundation has already invested $9 billion in the continent over the past 15 years.
"We've put a lot of this money into discovering and developing new and better vaccines and drugs to help prevent and treat the diseases of poverty. We've also invested in global partnerships that work closely with countries across the continent to get these solutions to the people who need them most," Gates said. "We've been fortunate to work with amazing partners and, together, we have seen some incredible progress."
Although he did not specify the areas the fresh investment would be made in, healthcare — which has been a major area of focus for Gates' foundation in Africa — is likely to receive a huge chunk of the money.
Sub-Saharan Africa has long been grappling with a serious HIV/AIDS epidemic. Currently, an estimated 25.8 million people living with HIV live in countries in the region, accounting for nearly 70 percent of the global total. The continent also tops the chart insofar as the global burden of malaria is concerned. In 2015, 88 percent of global cases and 90 percent of global deaths due to malaria were reported in Africa.
"If young people are sick and malnourished, their bodies and their brains will never fully develop. If they are not educated well, their minds will lie dormant. If they do not have access to economic opportunities, they will not be able to achieve their goals," Gates said. "But if we invest in the right things – if we make sure the basic needs of Africa's young people are taken care of – then they will have the physical, cognitive, and emotional resources they need to change the future."
© Copyright IBTimes 2023. All rights reserved.
FOLLOW MORE IBT NEWS ON THE BELOW CHANNELS