Bill Gates Sees More Than 50% Of Business Travel Vanishing In Post-COVID World
KEY POINTS
We will go to office, do business travel, but dramatically less: Gates
Airlines in the U.S. are focusing on leisure travelers as business travel has collapsed
Bill and Melinda Gates Foundation has pledged more than $350M to battle COVID-19
Microsoft co-founder Bill Gates said that the coronavirus has overhauled the way people travel for business and how workplaces function. The effects will last even after the pandemic is over, he added.
During The New York Times' Dealbook conference, Gates said, "My prediction would be that over 50% of business travel and over 30% of days in the office will go away."
With almost all companies enabling work from home for employees, Gates believes that there will be a "very high threshold" for business trips. "We will go to the office somewhat, we will do some business travel, but dramatically less," he said.
Major tech companies including Microsoft, Facebook and Twitter have announced permanent work-from-home policies for their employees. Cloud company Dropbox has also implemented a flexible working-days policy through its "Virtual First" policy.
Talking during the virtual conference with Pfizer CEO Albert Bourla, Gates said he has already attended five virtual roundtable discussions with pharmaceutical executives this year, something that would have been an in-person affair in New York usually.
In a new podcast, "Bill Gates and Rashida Jones Ask Big Questions," Gates said he was "embarrassed to admit" that he likes some parts of the work-from-home situation. He said he had "a much simpler schedule" now that he is not traveling for business, and he has not been to a physical office since March.
Gates' comments are in line with the devastated airline industry across the world, especially hit by the absence of business travel. According to industry group Airlines for America, business travel accounted for 30% of the trips, but contributed more than half of U.S. airlines' revenue.
The Bill and Melinda Gates Foundation has been working during the pandemic to deliver the vaccine, when it becomes available, to those in need. The foundation has pledged more than $350 million in global support response to the COVID-19 pandemic. On Nov. 12, the company announced new commitments worth $70 million for global efforts to develop and distribute affordable and timely vaccines for low- and middle-income countries.
"Ending this pandemic will require the largest public health effort in history. It will have to be well-coordinated, well-funded, and global," Mark Suzman, CEO of the Bill & Melinda Gates Foundation, said in a statement.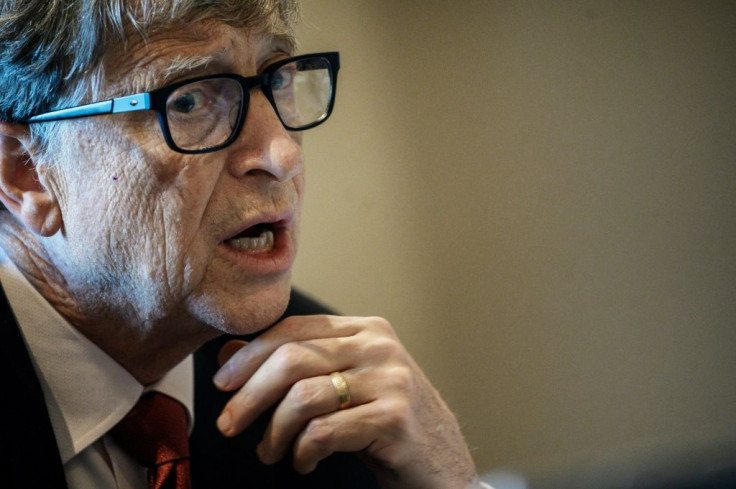 © Copyright IBTimes 2023. All rights reserved.