Billie Eilish Attends Met Gala In A Marilyn Monroe-Inspired Look [Photos]
Billie Eilish made her debut as co-chair of this year's Met Gala unforgettable by channeling the style of Marilyn Monroe in her flowing gown and blonde bob.
Eilish oozed with confidence as she walked the red carpet at the Metropolitan Museum of Art in New York City on Monday night. As cameras flashed before her, Eilish easily made a mark as one of the evening's most fashionable celebrities when she sashayed in her Peach tulle Oscar de la Renta gown that gave her a perfect old Hollywood-inspired look. She completed the look with a blonde bob and a dark burgundy lip.
This year's theme was "In America: A Lexicon of Fashion."
The 19-year-old "Ocean Eyes" singer told ET she was channeling Monroe "a little bit."
The singer's brother and collaborator, Finneas, walked the red carpet with her in an all-red ensemble, which included a red face mask.
The singer ditched her usual monochromatic red carpet look and decided "it was time" to try for a "femme fatale look." Eilish told Vogue live stream host Keke Palmer that she agreed to wear the blush-colored off-the-shoulder gown because she wanted to pursue a glamorous look on the red carpet.
Eilish was initially having second thoughts about wearing the gown as it was "'a risk" but she pushed through with it because she wanted to "feel pretty," Fernando Garcia, creative director of Oscar de la Renta, told the New York Times.
"She was very interested in surprising everybody with a look she hasn't done before… It felt like a risk for her — it felt like something that made her nervous in a good way. At the end of the day, she's a girl, and she wants to look pretty," he said.
"She was super excited to wear a beautiful gown," Laura Kim, another creative director of the label, said.
But the "Happier Than Ever" artist laid out her requirements before she agreed to wear the gown. She asked the label's executives to stop selling fur.
It was easy for the co-creative directors to agree as they do not use fur in their designs. However, the brand is still selling fur items in stores. The executives said Oscar de la Renta CEO Alex Bolen was initially opposed to the idea of doing away with fur. He, however, agreed to it later.
"I'm honored to have been a catalyst and to have been heard on this matter," Eilish said, adding that she found it "shocking that wearing fur isn't completely outlawed at this point in 2021," Yahoo Entertainment reported.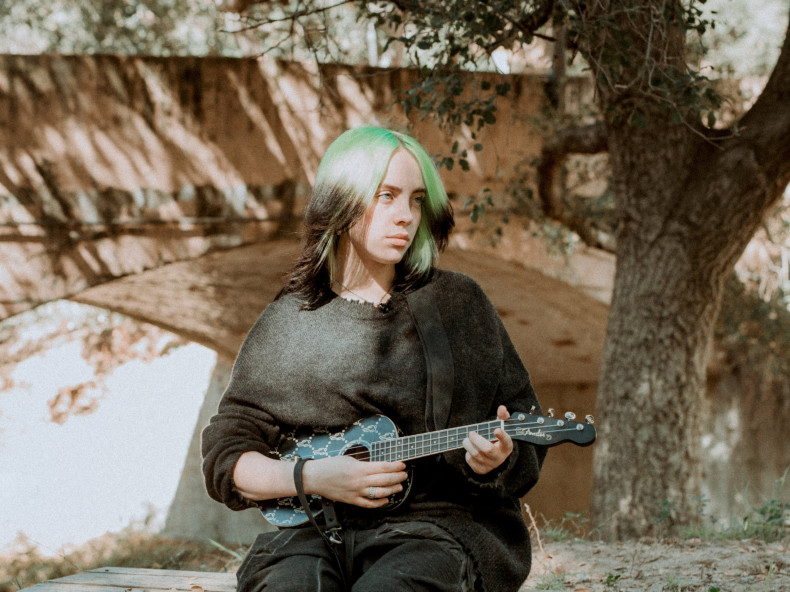 © Copyright IBTimes 2022. All rights reserved.