Bitcoin Community Artist Launches Crypto-Savvy Game Studio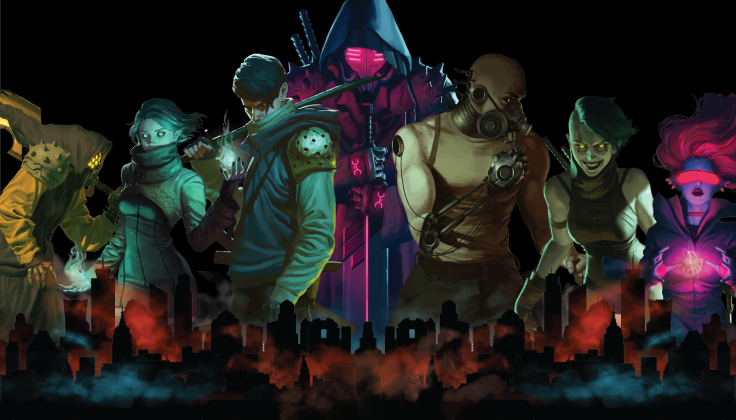 Over the past year Marguerite deCourcelle became one of the bitcoin community's most renowned artists. She is best known for numerous paintings with hidden puzzles inside that unlock cryptocurrency bounties. One such painting she made in 2015 with the help of an engineer and a programmer, The Mystery of Satoshi Nakamoto, contained a cryptographic treasure map to unlock a wallet with $50,000 worth of bitcoin.
A team of bitcoin enthusiasts finally cracked the code on Thursday, offering a widely celebrated milestone in the young artist's career. Her next batch of pieces will be even more complex.
DeCourcelle recently co-founded a blockchain gaming company, Blockade Games LLC, that will take her art to the next level. She assembled an all-star team from the cryptocurrency community, including artist Diego Rodriguez, indie game industry veteran Courtney Brock, and developer Ben Heidorn, who is himself a quasi-legendary figure on fan forums for "The Legend of Zelda." The new collective, with a staff of 15 people, plans to launch a beta version of the company's first RPG game in May. It will be an Ethereum-based game called "Neon District."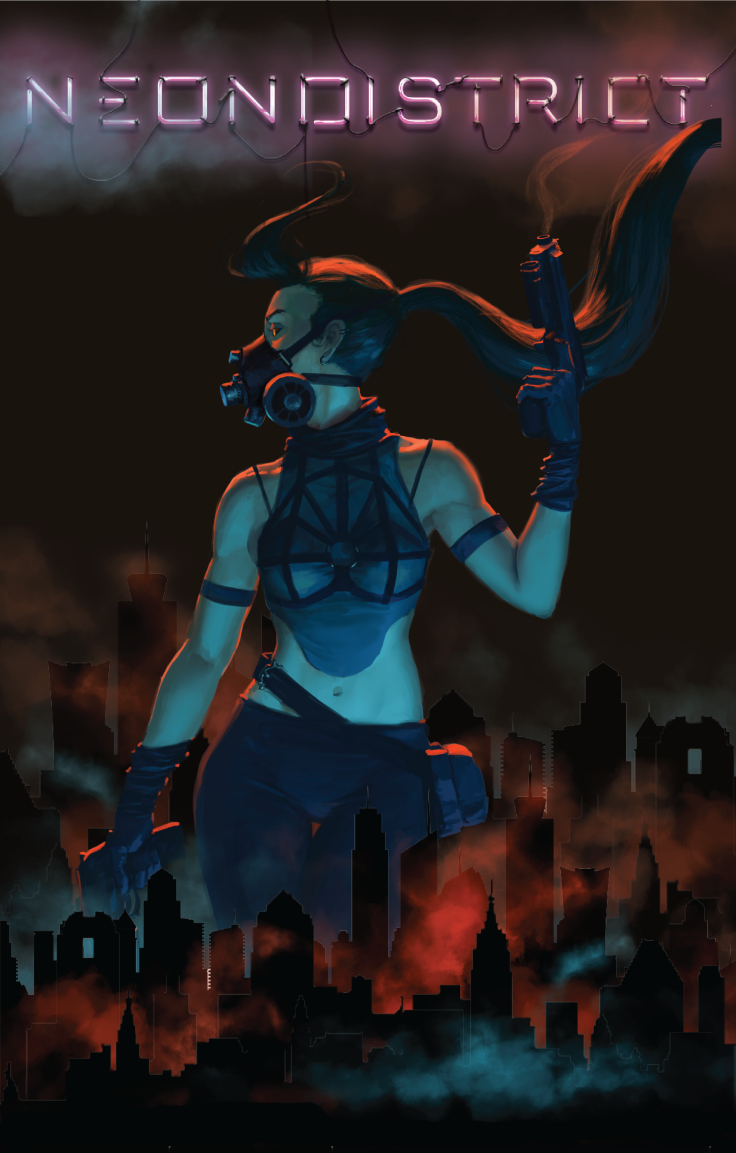 "From my puzzles, I found this amazing talent pool," deCourcelle told International Business Times. "Over the years, I've met so many amazing, talented, thinkers and creators. We're now all working together to create this game."
"Neon District " will offer an unprecedented combination of cryptocurrency Easter eggs, community-oriented gaming and blockchain technology.
Players will be able to pay the equivalent of a few dollars for each virtual character, then develop each blockchain-based character's value through gameplay. Unlike many Ethereum-oriented startups, the team is deliberately avoiding initial coin offerings and other types of much-hyped cryptocurrency fundraising.
"Kind of like with CryptoKitties, when you sell your kitty they take a small percent as commission," she said. "The goal is to have it be affordable so people can just play...but also in the end they'll have this really cool asset they've produced and leveled up and developed so they can have something profitable to sell."
The virtual world itself will include ways for players to earn tokenized income by providing services to other players in the game. This game is all about character development, according to deCourcelle, who says, "The reason the base cards are so cheap is there is nothing unique about them. It's not about buying it and hoarding it. It's about taking something and then developing it."
"Neon District" is part of a broader movement of indie games utilizing blockchain technology. Some, like CryptoKitties, distribute data across the blockchain ecosystem so even the company that made the game can't delete or invalidate a player's loot. Others, such as "SpacePirate: Age of Rust," use bitcoin inside the game as currency. Meanwhile, the indie game "Imperatum" includes live updates based on cryptocurrency exchange prices so that market volatility actually alters the game's challenges. There was already a precedent for players earning digital commodities inside a virtual world, such as gold in "World of Warcraft." Now an emerging generation of crypto-savvy gamers are taking this concept to the next level.
"We're calling them cards. It's like a digital painting," deCourcelle described the characters in this desktop game. "As you develop your character, the character's physical appearance will change slightly, over time. Then this painting will be attached to its legacy on blockchain, its history." Creating dynamic, evolving characters is just the kind of artistic challenge that sets deCourcelle's vision apart. For example, imagine your character battled against someone with a flamethrower. Your character could receive a third-degree burn that may scar. You could also choose to seek a cosmetic healing procedure from another character.
DeCourcelle wants the game to involve a sophisticated level of strategy and diverse experiences. Similar to other games set in dynamic virtual worlds, players will be able to engage with whoever is online and use chat boxes to make friends. At first, this will be a desktop game for PCs. The team is also considering a mobile version for the distant future. Long before that, probably in late 2018, the team will release an updated version with a raid/quest extension for groups of friends to play together.
There are over 700 people signed up for the game's mailing list thus far. Down the road, Blockade Games will also connect its network of puzzle makers with contract work to create other immersive experiences and guerilla marketing campaigns. This game is only the beginning. "Imagine now that you have the Mona Lisa, and the Mona Lisa was designed in a way that breaks down important data," deCourcelle said. "I'm really excited to see the game development coming out of the space right now."
FOR FREE to continue reading
✔️ Unlock the full content of International Business Times UK for free
offer available for a limited time only
✔️ Easily manage your Newsletters subscriptions and save your favourite articles
✔️ No payment method required
Already have an account?
Log in
© Copyright IBTimes 2023. All rights reserved.