Bitcoin Hero? 'Kiss' Star Gene Simmons May Be Planning To Make BTC, Ethereum More Accessible
KEY POINTS
Gene Simmons may be planning to make Bitcoin and Ethereum accessible to everyone
He has posted a cryptic response to a tweet about the lack of access to cryptocurrency
Bitcoin is garnering mainstream attention this year
"Kiss" bassist Gene Simmons has posted a cryptic message on Twitter which left the cryptocurrency community wondering if the rock star is coming up with a plan to make Bitcoin and Ethereum more accessible.
Simmons' comment was a reply to Cameron Winklevoss, a Bitcoin billionaire and owner of the cryptocurrency exchange Gemini. Winklevoss posted a lengthy Twitter thread on how technology can address racial bias to some extend. He praised decentralized finance or DeFi, a growing area of cryptocurrency that can offer permissionless lending and borrowing. In contrast, loans from banks would entail a lot of requirements to "permit" a person to receive a loan, he said.
Winklevoss said getting people into cryptocurrency is still the industry's biggest challenge. "It's easier to buy Bitcoin and Ether if you are already in the old system. If you don't have a bank account, it's hard to get funds into crypto. We need to change this," he added.
Simmons replied to the post Tuesday with the comment, "I will. I am." It was not clear as to what exactly he meant by that. Cointelegraph tried to reach out to Simmons for further comment but the rock star did not reply.
Simmons' tweet was retweeted 170 times and received 1,300 likes so far.
Simmons had a positive view of Bitcoin, which he shared in 2017. "I am interested in Bitcoin, but only as a piece of the [investment] puzzle," he told news outlet The Street. Cointelegraph noted how Simmons' cryptic tweet was exactly three years after he made the comment to The Street.
Bitcoin continues to garner mainstream attention. Most notably, J.K. Rowling, author of the popular Harry Potter series, had asked journalist Leigh Cuen on Twitter to explain Bitcoin to her.
Mainstream attention could be attributed to the third Bitcoin halving, which happened in May 2020. There is an expectation for the Bitcoin price to increase because of the cut in supply while demand continued to increase. The halving is an event when the reward for mining Bitcoins is cut in half. Bitcoin has a fixed supply of 21 million BTC. Currently, the number of coins that miners receive for adding new transactions is 6.25 BTC. This figure will be cut in half after every 210,000 blocks until the last Bitcoin is mined by the year 2140.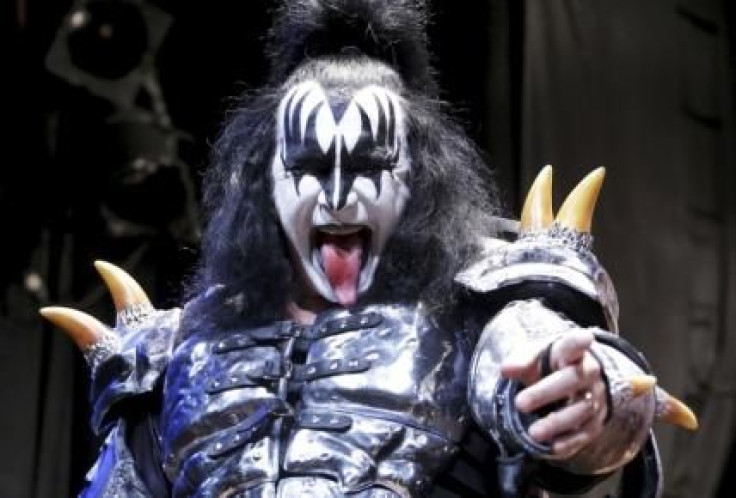 © Copyright IBTimes 2023. All rights reserved.
FOLLOW MORE IBT NEWS ON THE BELOW CHANNELS