Bitcoin Investor John McAfee Launches 'Untraceable' Ghost Cell Phone Data Service
KEY POINTS
John McAfee's Ghost Cell Phone Data Service promises users that they won't be tracked and traced
The service is data-only but it can support VOIP and other IP-based communication platforms
It is part of a larger ecosystem that includes the Ghost cryptocurrency and the GhostX Exchange
Businessman and programmer John McAfee announced the launch of Ghost Cell Phone Data Service, a 4G data service that promised untraceable network connections.
Slated to launch globally in September, the Ghost Cell Phone Data Service allows smartphones to connect to mobile data without a physical sim card through eSim technology. A recent press release claims that the network is configured with technology that can make connections untrackable and untraceable.
While Ghost Cell Phone Data Service is data-only, it will support voice over IP (VOIP) and other IP-based communication platforms. Users must scan a QR code which will be supplied upon purchasing the service to be able to use the data network. The service also includes a free Android and iOS app that provides data protection and privacy.
No information is required upon sign-up for the service and the user is not required to commit to a contract.
Users can also select from over 2,000 IP addresses in 53 countries to make it appear that they are connecting from that location. The service promises fast network speed and worldwide coverage. In the FAQs portion of the website, it is revealed that only data sent to the Ghost network will be untraceable. The website also stated that the service is 100% legal in the countries where it is offered.
McAfee said he is seeking media practitioners to beta test the service.
At launch, the service will support most of the latest flagship phones, including Google Pixel 3, Samsung Galaxy S20/S20+/ZFlip and the iPhone 11/11 Pro/11 Pro Max, among others. The service will be able to support more phones once eSim technology gets added to mid-range and budget phone models.
The Ghost Cell Phone Data Service is part of a larger ecosystem that includes the Ghost cryptocurrency and the GhostX Exchange. Ghost cryptocurrency is intended for private transactions while the GhostX Exchange is meant to be used to trade privately.
The recently launched Ghost coin has been in the news lately as it became available for use at select vending machines in Hong Kong.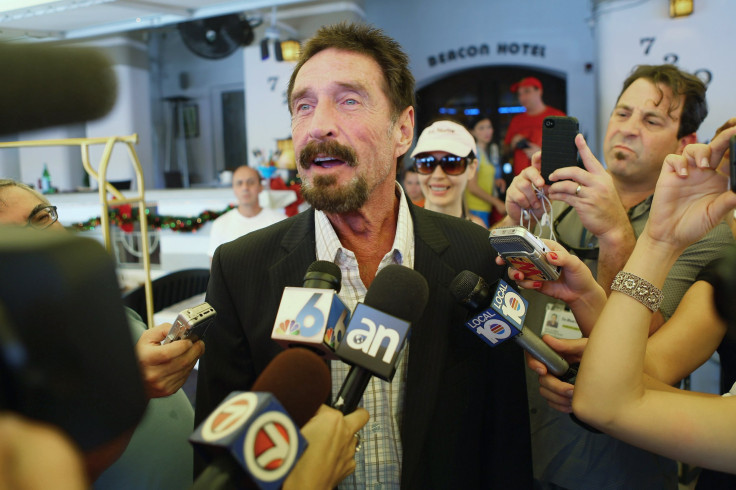 © Copyright IBTimes 2023. All rights reserved.