Bitcoin News: US Lawmakers Want Travelers To Declare Cryptocurrency Assets At Border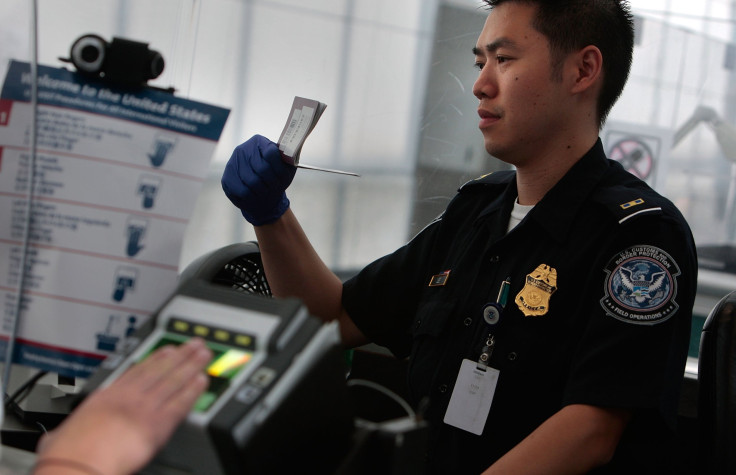 U.S. senators like Republican Chuck Grassley of Iowa and Democrat Dianne Feinstein of California want to make travelers declare cryptocurrency assets over $10,000 at the border, including bitcoin. The Combating Money Laundering, Terrorist Financing and Counterfeiting Act of 2017, aka Senate Bill 1241, still has a long way to go before becoming law. Even so, it is already raising questions about how lawmakers can combat cryptocurrency laundering.
For many people outside the blockchain industry, bitcoin has a seedy reputation. It is often used in black market drug deals and reportedly has been donated to fund terrorist activities by groups like the Islamic State. Yet strict regulation now curtails beneficial uses of digital currencies like bitcoin. Would making bitcoin declarations a part of border control actually discourage financial crimes?
Read: Blockchain Technology Regulations: What US Can Learn From Singapore
Attorney Marco Santori, a partner at Cooley LLP firm, which specializes in fintech law, disagrees with legislators' current approach. "It's nonsensical," he told International Business Times. "It is a fundamental misunderstanding of how decentralized currency works." Bitcoin enthusiasts also criticize SB1241 as both invasive and impractical. The financial blog Sovereign Man described this bill as "almost too ridiculous to believe."
Santori has a reputation in the blockchain community for being a conservative supporter of fintech regulation. Unlike blockchain-savvy critics who are skeptical of government oversight as a concept, Santori wants regulatory involvement to help legitimize the cryptocurrency industry. "If policymakers sit back and do nothing, we would absolutely see financial crime happening on these networks," Santori said. "There has to be a middle ground."
Even the bill's supporters admit bitcoin money laundering to terrorist organizations is an anomaly at best. "The evidence suggests that terrorists' use of virtual currencies has so far been limited to a few instances and not widespread," a spokesperson for Rep. Kathleen Rice, D-N.Y., told Motherboard. "But those cases are all very recent, indicating that terrorists — like most people — are becoming more aware of and familiar with virtual currencies."
However, Royal United Services Institute consultant David Carlisle wrote treating cryptocurrencies like an "exceptional threat" is both misleading and counterproductive. So far, conventional financial products are already more vulnerable to exploitation than digital tokens like bitcoin. The Wall Street Journal reported the potential risk of bitcoin users funding terrorism with cryptocurrency may be exaggerated.
Santori said lawmakers need to study cryptocurrency and monitor innovating startups as the technology evolves. "I think the smart move is to study the industry," Santori told IBT. On the bright side, there is a growing movement in academia to learn more about blockchain and digital assets like bitcoin. Reuters reported a half-dozen universities like Stanford, the University of Pennsylvania's Wharton School and Georgetown are amping up their fintech course offerings. Perhaps further study could offer a regulatory solution for travelers.
"There is almost no way today, no effective way, for a border agency to control the flow of digital currency in the physical world," Santori said. "Can they [cryptocurrency assets] be used to move money across borders? Yes. Does this legislation mitigate that activity? Absolutely not."
Read: Nevada Just Became The First State To Squash Blockchain Taxes
© Copyright IBTimes 2023. All rights reserved.