Bitcoin Price May Plunge To $8,000 If It Dips Below This Support Level
KEY POINTS
Since June 11, Bitcoin is trading sideways at the $9,200 - $9,300 range
A break below $8,600 will confirm a trend reversal
Bitcoin historically pumped after weeks of consolidation below major resistance levels
Since June 11, Bitcoin is trading sideways at the $9,200 - $9,300 range. While buyers are defending this level consistently in the last few days, a break will put the last line of support at $9,000.
According to Cointelegraph analyst Joseph Young, failure to defend $9,000 might plunge the price back to the $8,000s.
Bitcoin failed to defend $9,313 on June 18, causing Bitcoin to decrease to $9,270. A strong bounce happened before the day ended, but Bitcoin continued declining and bulls are protecting $9,270.
With the monthly close just a few days soon, it is important for Bitcoin to maintain $9,200 to remain bullish in the short term. According to trader "Cryptorphic," the overall bearish sentiment will happen if Bitcoin break below $8,600, confirming a "trend reversal". "A close above $10,500 will be bullish," the analyst said on TradingView.
#BTC/USD : All Questions Answered!! EXIT or HOLD ? by Cryptorphic on TradingView.com
While the above analysis applies to the spot markets, open interest on the Bitcoin Futures exchanges is rising. Data from Skew Analytics, accessed by Cointelegraph, detailed that open interest in BitMEX has stabilized above $600 million as $939 million worth of BTC options will expire on June 26. Joseph Young said traders are expecting a "large price movement" and "increased volatility over the coming week."
Tony Spilotro mentioned the upcoming volatility, writing on NewsBTC that the "increasingly tightening range" is merging and coiling Bitcoin "ahead of its next explosive move." Spilotro said assets that merged below resistance for so long is "often a sign that resistance will soon break." He conceded, however, that $10,000 looked formidable, constantly rejecting the price to go past it for almost a year now.
Crypto trader "Data Dater" noted on Twitter this is the tenth occurrence of Bitcoin being stuck in sub 20% for longer than 5 weeks. Seven out of 9 previous occurrences, he said, led to a pump. The indicator to watch is BitMEX's premium indicators "during the last two weeks of consolidation"
"Unless we see a sustained positive Bitmex premium over the next week or two, I expect a pump in $btc price, sometime in the last week of June," he noted on Twitter.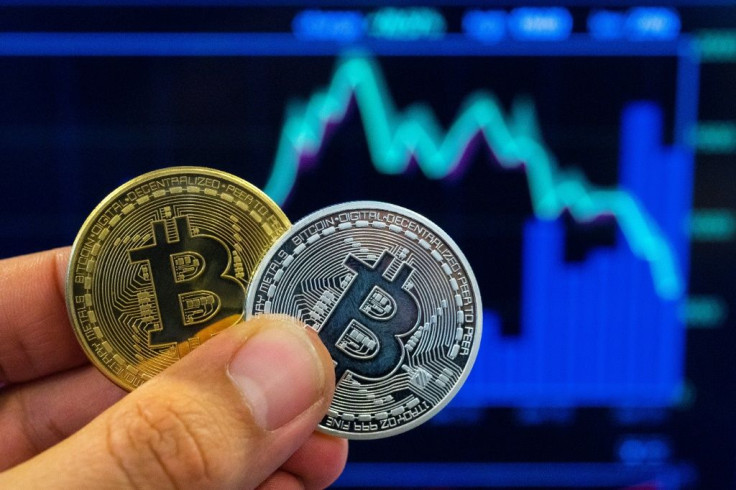 © Copyright IBTimes 2023. All rights reserved.