Bitcoin Will Crash To $8,000, Says Guggenheim Executive. That Is A More Than 70% Plunge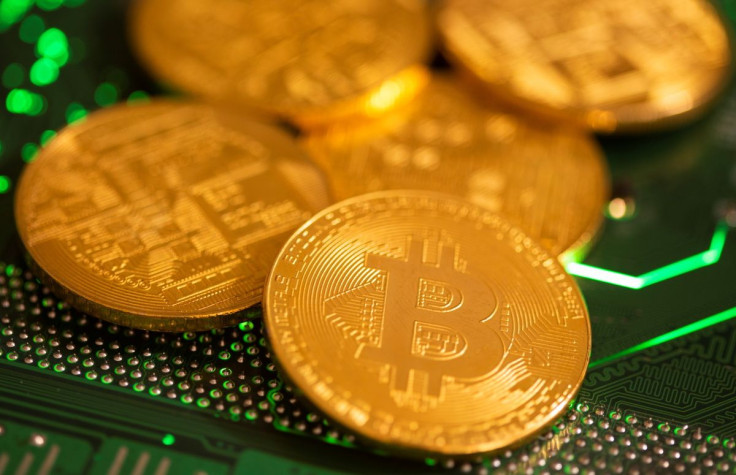 KEY POINTS
Guggenheim CIO Scott Minerd predicted Bitcoin at $8,000
The U.S. Fed's hiking of interest rates and quantitative tightening will affect BTC
Minerd said that most crypto is "junk" but that Bitcoin and Ethereum will survive
Bitcoin, the world's biggest cryptocurrency, might fall to $8,000 from its current levels, said Scott Minerd, the Chief Investment Officer of Guggenheim Investments, the global asset management, and investment advisory division of Guggenheim Partners.
As of 10:24 p.m. ET, the price of 1 BTC was $29,210 as per data from CoinMarketCap (CMC). A drop to $8,000 would represent a 72% price crash for Bitcoin.
"When you break below 30,000 [dollars] consistently, 8,000 [dollars] is the ultimate bottom, so I think we have a lot more room to the downside, especially with the Fed being restrictive," Minerd told CNBC's Andrew Ross Sorkin in a "Squawk Box" interview at the World Economic Forum (WEF) Annual Meeting 2022 held in Davos, Switzerland.
Minerd believes that the U.S. Federal Reserve's proposed hike in interest rates and quantitative tightening of the monetary policy will affect the price of Bitcoin as well.
Bitcoin dropped to $30,000 a number of times in the last few days. The lowest prices witnessed by investors this month were around $26,000. In the last month, nearly $500 billion has been wiped off from the crypto space, including by Terra's $40 billion crash.
If Minerd's prediction comes to fruition, Bitcoin would have dropped 88% from its all-time high of $69,000 it touched in November 2021.
Interestingly, the CIO of Guggenheim believes that most the cryptocurrencies are "junk," claiming that Bitcoin and Ethereum will be the ones to survive. "Most of these currencies, they're not currencies, they're junk," he said.
Minerd compared the crypto boom to the dot-com bubble from the early 2000s when the internet was just introduced to the world.
"If we were sitting here in the internet bubble, we would be talking about how Yahoo and America Online were the great winners," he added. "Everything else, we couldn't tell you if Amazon or Pets.com was going to be the winner."
© Copyright IBTimes 2023. All rights reserved.