Bitcoin's Big Problem: Transaction Delays Renew Blockchain Debate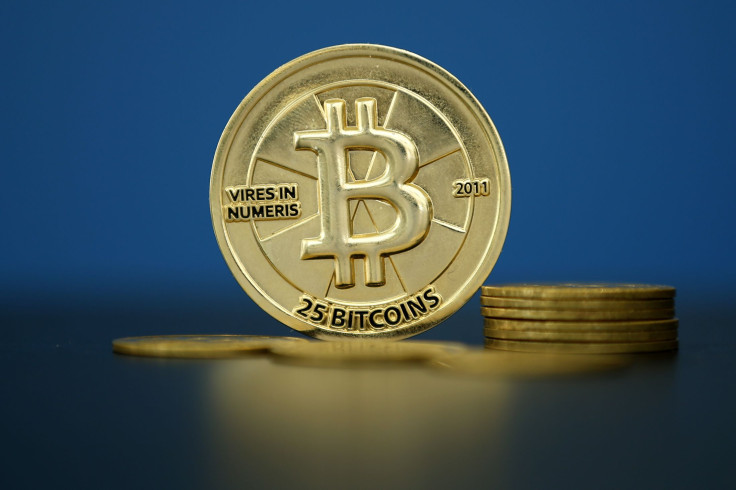 Bitcoin is facing a major problem as the time it takes transactions to be processed has increased dramatically leading businesses to stop accepting the cryptocurrency and others to issue warnings that the problems could be terminal.
The problem is not something that has come out of the blue with those within the bitcoin community as well as researchers pointing to this looming issue for some time. The problem relates to how transactions are processed on the blockchain, the decentralized, distributed ledger technology that underpins bitcoin.
The average time it takes for a bitcoin transaction to be verified is now 43 minutes, and some transactions remain unverified forever. Some of the problem stems from the fact that anyone can add a fee to every bitcoin transaction, which bumps that transaction up in the queue, meaning that those who didn't pay such a fee — or didn't pay a sufficiently big fee — may be waiting hours and sometimes even days for a transaction to complete.
This is how it works. When someone uses bitcoin to pay for an item in a shop, that transaction needs to be verified on the blockchain. This is done by what are known as miners, individuals or groups who use massive computing power to solve increasingly complex mathematical equations to mine new bitcoins, which come in "blocks" and are mined about every 10 minutes. These blocks are used to record all transactions made on the bitcoin network, and have a maximum size of 1 megabyte (MB), meaning they can record just seven transactions per second at most.
To put this in context, Visa says its payment system processes 2,000 transactions per second on average and can handle up to 56,000 transactions per second if needed.
The result of the slowdown in transaction clearance rates has led some businesses to give up on bitcoin completely while others are recommending users to switch from bitcoin to alternative cryptocurrencies like litecoin.
The problem grew so large this week that at one point there were 40,000 bitcoin transactions waiting to be cleared — though at the time of writing, that figure has dropped to under 10,000. This drop has mirrored a drop in bitcoin's dollar value this week, going from over $440 on Monday to under $420 at the time of writing, according to CoinDesk's tracker.
Bitcoin Price and Transactions Over Time | Credio
The bitcoin community has split into two distinct groups over the past one year. The first group is known as Bitcoin Core, the network's volunteer developers who want to change the way the signatures are stored on the blockchain rather than increase the size of the blocks. The other is known as Bitcoin Classic, a group comprised of developers and enthusiasts who propose the adoption of an alternative blockchain (incompatible with the original) that would increase the block size to 2 MB, a move it believes would increase user adoption.
Some in the Core group have this week suggested the slowdown in transactions observed over the last seven days has been caused by members of the Classic group spamming the network with low-fee transactions that miners simply don't want to accept, and therefore clogging up the network.
Bitcoin's architecture worked well when it was not widely used, but with over 200,000 bitcoin transactions processed every day and a market capitalization of over $6.4 billion, the system is beginning to creak.
The problem was flagged up last August by one of the main developers of bitcoin over the last five years, Gavin Andresen, who told MIT Technology Review at the time that the problem with bitcoin's limited transaction rate "is urgent."
"Looking at the transaction volume on the bitcoin network, we need to address it within the next four or five months," Andresen said.
Then in January, another core bitcoin developer Mike Hearn penned a widely read missive on Medium, which declared bitcoin a failure. "[Bitcoin] has failed because the community has failed," Hearn said. "What was meant to be a new, decentralized form of money that lacked 'systemically important institutions' and 'too big to fail' has become something even worse: a system completely controlled by just a handful of people."
These concerns were backed up last month with the release of a research paper from a large group of researchers mostly affiliated with Cornell University, titled "On Scaling Decentralized Blockchain." The research suggests that bitcoin would need a complete redesign if it is to support a much larger network of users and transactions.
In a blog post this week, Andresen said that the block size limits are there to protect the network from attacks — and so far that method has been effective. He added that the current problems could be highlighting an underlying problem. "In my view, people are using the block size limit for something it was never meant to do — to influence how people use the bitcoin blockchain, forcing some users off the blockchain," he said.
© Copyright IBTimes 2023. All rights reserved.
FOLLOW MORE IBT NEWS ON THE BELOW CHANNELS