Bixby Voice 2.0 Might Arrive Next Week, Head Of Project Being Replaced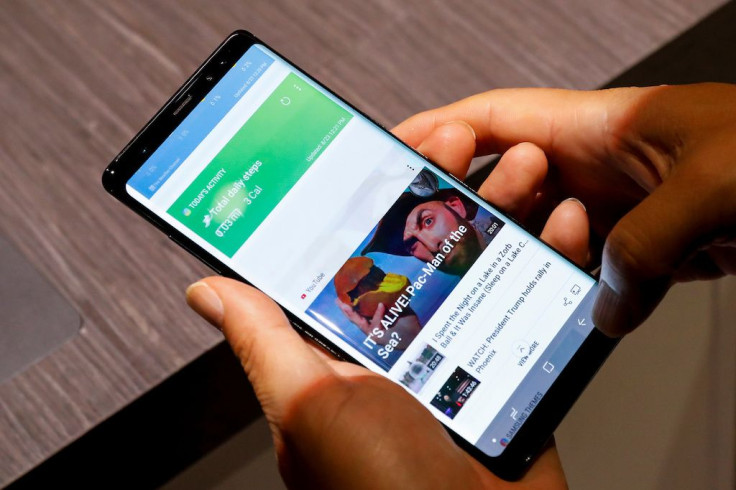 Samsung's Bixby digital assistant hasn't been received well by Galaxy S8, S8+ and Note 8 users. And now Samsung is reportedly replacing the head of the Bixby team and might even launch a new version of the assistant next week.
Samsung's Rhee In-jong is being replaced as the head of development of the Bixby digital voice assistant by Chung Eui-seok, the head of service intelligence at the company's South Korean headquarters, according to The Investor. The Chung's service group is in charge of developing Bixby and other services related to artificial intelligence.
Chung worked for Ericsson before joining Samsung in 2011 and is credited for being the software specialist behind Samsung's security program Knox and Samsung Pay. Prior to leading the service intelligence group, Chung also led the mobile platform and solution lab at Samsung Research America in Silicon Valley from 2015.
Analysts believe Rhee's removal as the head of Bixby's development may have been due to the negative response that the digital assistant has garnered from users and critics. However, Samsung is denying that Rhee is being replaced by Chung, stating that the former will still continue be part of Bixby's development. "Chung's new move cannot be seen as Rhee's replacement as Rhee will continue to remain as the head of development 1 division that oversees the service intelligence group," Samsung said, according to The Korea Herald.
Whichever the case, Samsung remains steadfast in its AI efforts despite of being considered as being behind its main rivals, Google Assistant and Apple's Siri. Bixby hasn't been received well by Galaxy S8/Note 8 users and Samsung even sent out a software update that can disable and turn off Bixby's dedicated button.
Bixby voice was first made available in South Korea and was later launched worldwide in August with support for English and Korean languages. Previously, reports said Samsung had issues adding English support for Bixby voice. The problem is believed to be Samsung's lack of necessary data as well as language barriers between the company's U.S. and Korean headquarters.
"We will supplement the incomplete parts of Bixby 1.0 at Bixby 2.0," Samsung Mobile chief Koh Dong-jin said. Android Authority pointed out that this may have been an admission that Bixby is currently in an unfinished state, and the release of version 2.0 could finally make the digital assistant more useful to people.
The Korea Herald's reports that Bixby 2.0 might be officially be revealed next week on Oct. 18 during the San Francisco Developer Conference. Version 2.0 of Bixby might finally have integration with third-party services and possibly other Samsung devices. This version of Bixby is also believed to have input from Viv, according to Phone Arena. Viv is an AI startup comprised of former Apple employees who created Siri and was acquired by Samsung back in 2016.
Even with critics and users being unenthusiastic with Bixby, Samsung appears to be serious on making it a staple in its smartphones and other upcoming products. The company is already rumored to be working on its own Bixby-powered smart speaker codenamed Vega and a news app that also supports Samsung's digital assistant.
© Copyright IBTimes 2023. All rights reserved.