Black Friday 2015 Galaxy S6, Note 5 Deals: Samsung Android Smartphone Discounts From Best Buy, Walmart, Target, Staples And More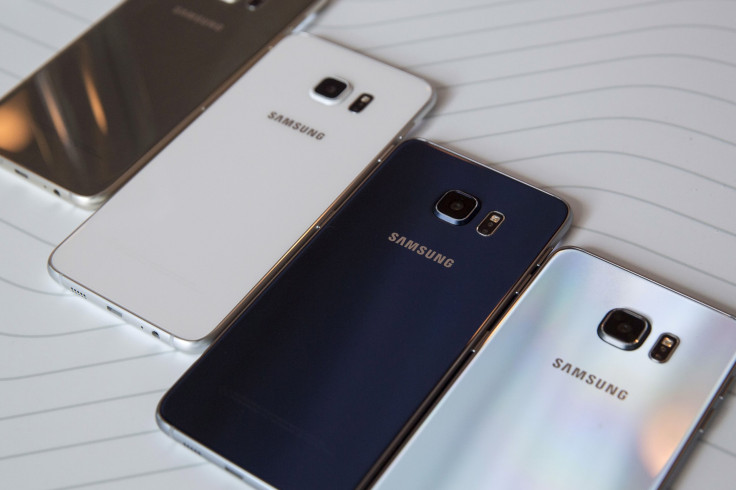 Shoppers looking for a new Samsung Android smartphone can find tons of deals on Black Friday. Whether it's the Galaxy S6 you're seeking or the Note 5, several retailers are offering deep discounts on a wide range of devices from the South Korean carrier.
In many cases the S6 can be had as low as one cent with a two-year agreement. The catch is Samsung is also expected to release its next iteration of the handset in early 2016 -- the so-called Galaxy S7. But if you're a smartphone user that isn't concerned about staying on the bleeding edge, it's hardly an issue. Here's a look at where you can find deals on Samsung's Galaxy S6 smartphones during Black Friday 2015.
Best Buy
If you're looking for a new Samsung smartphone, get a $250 Best Buy gift card on Black Friday with the purchase or lease and activation of a Galaxy S6, S6 Edge or S6 Edge Plus. The S6 and S6 Edge are also available as low as $1 with a two-year contract for AT&T, Verizon or Sprint. The S6 Edge is available for $149.99 under a two-year contract, a $200 savings. Best Buy opens its doors on Thanksgiving day starting at 5 p.m. local time and closes at 1 a.m. It then reopens on Black Friday at 6 a.m. local time.
Walmart
Customers that purchase a Galaxy S6 and sign up for a device installment plan through Walmart can grab $150 in savings as well as a $100 Walmart gift card. One thing to keep in mind is the savings comes in the form of bill credit through Verizon or AT&T. Walmart will also throw in a free Bluetooth speaker, a $99 value. Reservations for phone appointments start at 6 p.m. local time on Thanksgiving, with smartphone activations starting at 9 p.m.
Target
Shoppers can purchase a 32GB Galaxy S6 or Note 5 for one cent with a two-year plan through Verizon or Sprint. Alternatively, qualified customers opting for a device installment plan can get either device on Sprint, AT&T or Verizon for $0 down and a $250 Target gift card. Customers can also pick up a 16GB 9.7-inch Galaxy Tab A tablet with a free $30 Target gift card for $229.99, a $70 savings. Target opens its doors 6 p.m. local time on Thanksgiving. But the Galaxy S6 deals won't be available until 9 p.m.
Sam's Club
The warehouse retailer says it plans to have some discounts on a number of smartphones such as the S6 and S6 Edge. But it isn't expected to reveal the exact deals until Thanksgiving day. In addition to Galaxy smartphones, Sam's Club is selling the Samsung Galaxy Tab A with 8-inch display for $179. The 9-inch version is also available for $229. Sam's Club deals start online on Thanksgiving day. But in-store deals don't begin until 7 a.m. local time on Black Friday.
Staples
The office supply store is offering up to $700 in savings on the Samsung line of Galaxy S6 and S6 Plus handsets. Customers that purchase either device under an installment plan on Verizon can receive a $400 Visa gift card, as well as $100 bill credit for switching to Verizon and up to $200 when trading in an old phone.
Verizon
Shoppers that purchase the Galaxy S6 through Verizon can get up to $500 when they switch to the carrier. The discount comes in the form of a $200 smartphone discount as well as $300 account credit or a Verizon Wireless gift card. Existing customers that jump on installment plans can also find hefty savings.
The Galaxy S6 is also available for $3.16 a month for 24-months, compared to the regular price of $24 a month. The S6 Edge can be had for $7.16 a month for 24-months, down from $28 a month. The Note 5 is available for $12.33 a month for 24-months down from $29 a month. And the S6 Edge Plus is available for $15.33 a month for 24-months, regularly $31.98 per month. These deals are only available in-store on Black Friday.
T-Mobile
The magenta carrier is offering qualified customers the Galaxy S6 Edge Plus or Galaxy Note 5 for $0 down. Customers that purchase either device can also get $100 off a Samsung Galaxy Tab A tablet via mail-in rebate.
Sprint
Customers on Sprint can lease the Galaxy S6 at half the price for $0 down and $9 a month. The carrier will also throw in a free subscription to Amazon Prime starting on Thanksgiving Day. Sprint is also offering customers 50 percent on their mobile rates on Verizon, AT&T and T-Mobile as well as up to $650 per line to pay for switching fees.
© Copyright IBTimes 2023. All rights reserved.
FOLLOW MORE IBT NEWS ON THE BELOW CHANNELS