Black Friday Looks Different For Retailers This Year
Black Friday has always been one of the busiest days for retailers across the U.S. But last year, the COVID-19 pandemic and virus fears changed the dynamic of the usually robust shopping holiday by pushing the bulk of Black Friday shopping online.
Fast forward to 2021 and the picture is much different with public health restrictions eased and over 73% of the eligible U.S population having have received at least one dose of a COVID-19 vaccine. Despite this, this year retailers may still not see the mad dash for goods on Black Friday. The profits, however, could still be high.
According to a forecast by the National Retail Federation (NRF), a trade group for U.S retailers, sales in November and December are expected to grow between 8.5% and 10.5% over last year to between $843.4 billion and $859 billion. For online retailers, the NRF anticipates the increase will be anywhere from 11% to 15% higher than last year.
Projected strong sales do not mean Black Friday could go back to the way it once was, however.
Daniel North, a senior economist at Euler Hermes North America, said that the timeline for the holiday shopping season has shifted away from its usual start on Black Friday by kicking off much sooner and finishing well past Christmas.
"Shoppers are now starting earlier and spreading purchases out over the season," North told International Business Times. "According to many retailers, the holiday sales season now starts on Nov. 1 and 'oops, honey I forgot' holiday purchases are now going on into January."
Consumers have also been shifting their shopping to online purchases in recent years. However, North added that even for online sales, the period from Black Friday to Cyber Monday may only account for 17% of all expected web sales this holiday season, citing an estimate from Adobe Analytics.
The COVID-19 pandemic is still also haunting the retail sector even as it is no longer shutting down stores the way it did last year. Throughout 2021, the U.S has grappled with soaring inflation, largely owed to supply chain disruptions overseas that have pushed up prices and left stores scrambling to keep their shelves stocked ahead of the holidays.
NRF Chief Economist Jack Kleinhenz has attributed most of the year's inflationary pressures to these disruptions and cautioned that they remain the chief risk to strong holiday sales.
"With the prospect of consumers seeking to shop early, inventories may be pulled down sooner and shortages may develop in the later weeks of the shopping season," Kleinhenz warned in an October statement.
A weaker than expected Black Friday can also be especially risky for smaller businesses. North explained that larger firms are less likely to be hurt by these disruptions because they have already been using their resources to keep their shelves stacked well in advance. In contrast, smaller and medium-sized retailers may be facing a "make or break" moment this year.
"Holiday sales can account for 20% to 25% of sales for the entire year. Weak holiday sales can be disastrous for some businesses," cautioned North.
There is also the problem of the ongoing labor shortage in the U.S. to contend with this holiday. Recently, the U.S Department of Labor found that a record 4.4 million Americans quit their jobs in September alone with over 10.4 million job openings.
This is another challenge that may not be equally felt by all retailers on Black Friday. North notes that employers have had to offer bonuses and higher wages to attract talent this year amidst massive competition.
"The surge in holiday hiring is shifting away from retail stores to warehouses, distribution, fulfillment centers, and transportation," said the economist. "There will be shortages of labor in retail stores, and that will irritate some customers who will start drifting to e-tailing."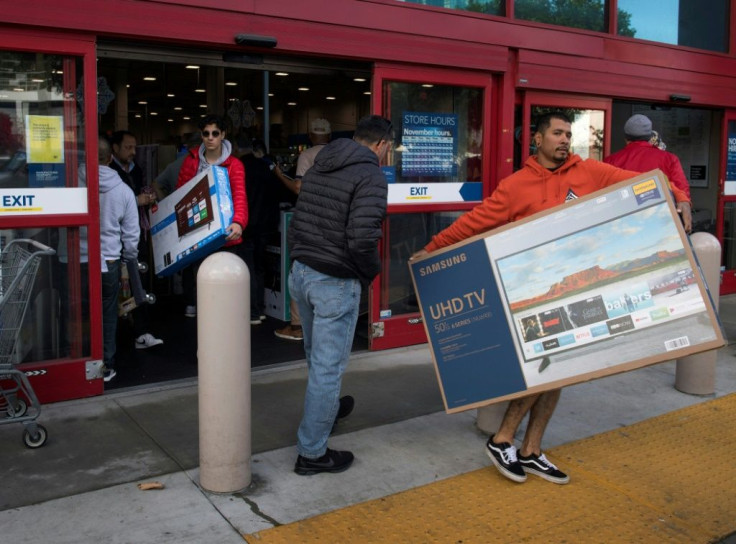 © Copyright IBTimes 2022. All rights reserved.
FOLLOW MORE IBT NEWS ON THE BELOW CHANNELS