Blagojevich Sentencing Delayed Indefinitely by Federal Judge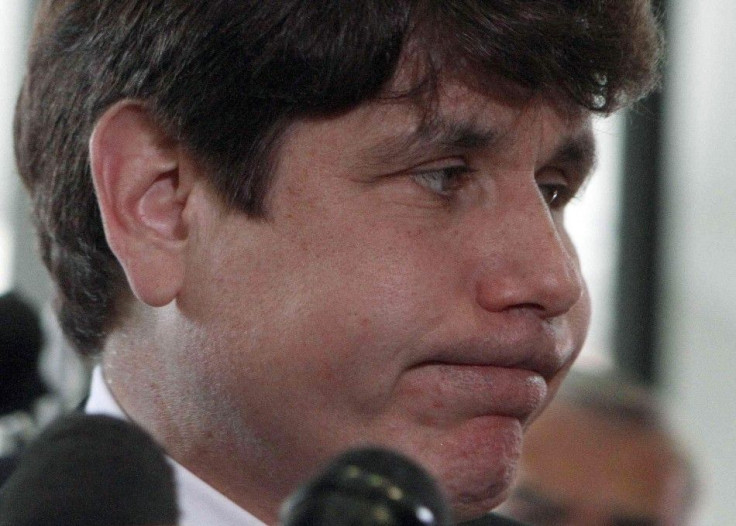 A federal judge indefinitely delayed the sentencing hearing for former Illinois Gov. Rod Blagojevich, the disgraced politician tried on multiple corruption charges, including attempted extortion for trying to sell or trade the U.S. Senate seat vacated by President Barack Obama in exchange for campaign donations or other incentives.
A short notice posted online by U.S. District Judge James Zagel in Chicago, Ill. states that Blagojevich's Oct 6. sentencing date has been stricken until further order by the court.
In the posting, Zagel also denied all motions filed by Blagojevich, including requests for his convictions to be overturned and for an additional trial to be held.
Blagojevich was indicted by a federal grand jury in April 2009 and was found guilty of 17 of the 20 corruption charges filed by federal prosecutors in June, after a previous trail ended in a mistrial.
There has been speculation that Blagojevich's sentencing hearing may have been delayed because of a scheduling conflict with another trial that Zagel is also presiding over. The trail of William Cellini, a lobbying and business executive who did some fundraising for Blagojevich, is scheduled to start on Oct. 3 and expected to last for two to three weeks, The Associated Press reports.
Cellini has pleaded not guilty for attempting to extort a Hollywood producer for campaign donations to Blagojevich.
Blagojevich faces a maximum sentence of 300 years in federal prison, although most legal experts predict Zagel is likely to sentence the former governor to approximately 10 years.
© Copyright IBTimes 2023. All rights reserved.