Blue Origin: Jeff Bezos' Rocket Engine Is 'Ready For Flight'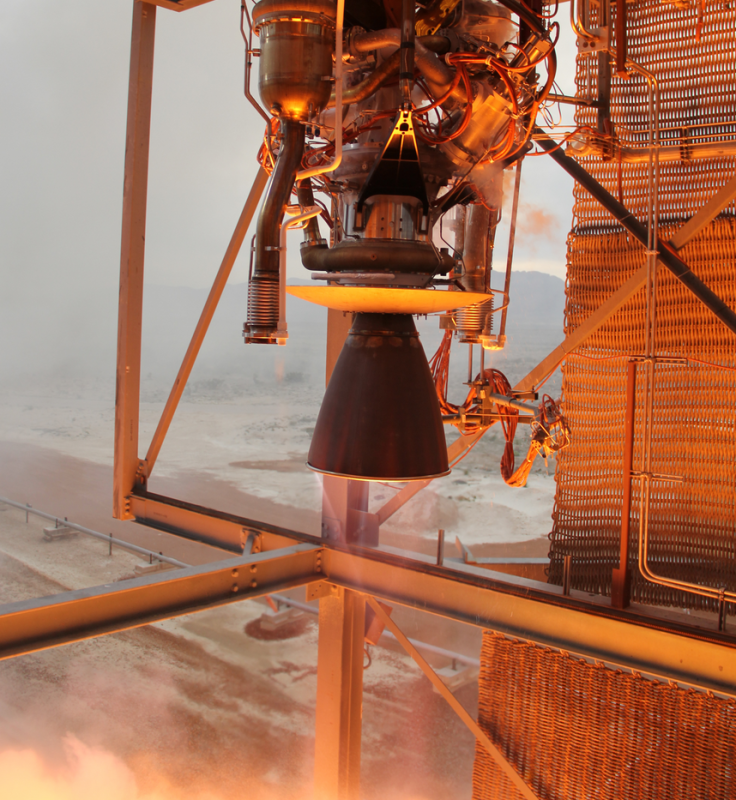 Blue Origin, the private spaceflight company founded by Amazon.com Inc. CEO Jeff Bezos, says its BE-3 rocket engine is complete and ready for flight. Test flights will begin this year, the company announced Tuesday.
The private space exploration company has not begun selling tickets for the suborbital flights, or said when they would go on sale. Blue Origin's spacecraft, called the New Shepard, eventually will be modified for flights that fully orbit Earth, the company says.
"Liquid hydrogen is challenging, deep throttling is challenging and reusability is challenging," Bezos said. "This engine has all three. The rewards are highest performance, vertical landing even with a single-engine vehicle and low cost."
The BE-3, fueled by liquid hydrogen and oxygen, will power the spaceship to altitudes roughly 62 miles above the Earth. The spacecraft is designed to carry three passengers, or a mixture of passengers and payloads.
The New Shepard will be launched on "dozens" of unmanned flights before test pilots begin taking the vessel out, Blue Origin told Reuters. The vessel is designed for suborbital trips, much like Virgin Galactic's SpaceShipTwo, which will resume testing in a few months after a crash killed a test pilot last October.
Blue Orbit said it plans to upgrade the New Shepard for orbital flights in the next few years with a motor powered by liquefied natural gas called the BE-4. Competing private space exploration companies, including Elon Musk's SpaceX and Boeing Co., are leapfrogging suborbital flights and developing spacecraft capable of carrying people into full orbit.
© Copyright IBTimes 2023. All rights reserved.