BMW Failed To Recall Certain Mini Cooper Cars In A 'Timely Manner,' Gets Fined Up To $40M By US Auto Safety Regulator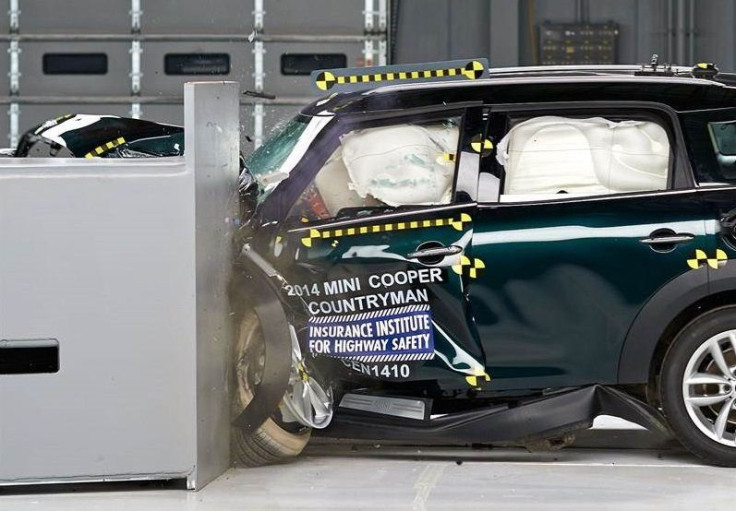 BMW said Monday it has agreed to pay up to $40 million in penalties for not issuing a timely recall of more than 30,000 Mini Cooper cars that failed to meet adequate side-collision protections. The National Highway Traffic Safety Administration (NHTSA) announced the penalty in a consent order after it said the German automaker acknowledged it took too long to inform owners of the problem.
"The company is committed to further improving its recall processes to better serve its customers," BMW said in a statement.
The consent order ends a months-long exchange between NHTSA and BMW after the auto safety regulator found in May 2014 that side collisions in 2014 and 2105 Mini Cooper models resulted in an elevated chance of spinal injury.
The company agreed in January to conduct a service campaign to remedy the problem by adding more protective padding to the interior of the vehicles. But in September, NHTSA said it was "justifiably concerned about BMW's certification of these vehicles and, in particular, has questions about the timeliness of the various BMW recalls of the Cooper and the Cooper S."
BMW of North America LLC | FindTheCompany
A recall acknowledgement letter, which corresponds with the start of an automaker's recall campaign, was issued in late July, months after NHTSA says BMW acknowledged the problem. Automakers are required by federal regulations to instigate safety recall campaign within five days of learning about safety-critical problems.
The consent order says BMW must pay $10 million in cash, an additional $10 million on steps to comply with the order, and another $20 million if BMW doesn't comply with NHTSA's demands or commits further safety violations. NHTSA fined BMW $3 million in a civil penalty in 2012 for similar violations.
© Copyright IBTimes 2023. All rights reserved.