Bobbi Kristina Brown Update: Did Nick Gordon Cheat On Girlfriend With Danyela Bradley?
Rumors swirled that Nick Gordon cheated on his late girlfriend, Bobbi Kristina Brown, the same day the daughter of Whitney Houston was found facedown and unconscious in a bathtub Jan. 31. The allegation comes after Nick was photographed smiling and pushing Bobbi Kristina's friend, Danyela Bradley, in a wheelchair out of North Fulton Hospital in Atlanta a day after Bobbi Kristina was admitted to the hospital.
In the photo, which was exclusively published by the U.K.'s Daily Mail, Danyela looks like she's uncomfortable as Nick wheels her out of the hospital. She was at Bobbi Kristina's Roswell, Georgia, home when the tragic incident happened, the publication wrote.
Danyela's Twitter and Instagram pages are private. Interestingly, Bobbi Kristina is in both of Danyela's profile pictures. She has not issued a statement since the photos were published.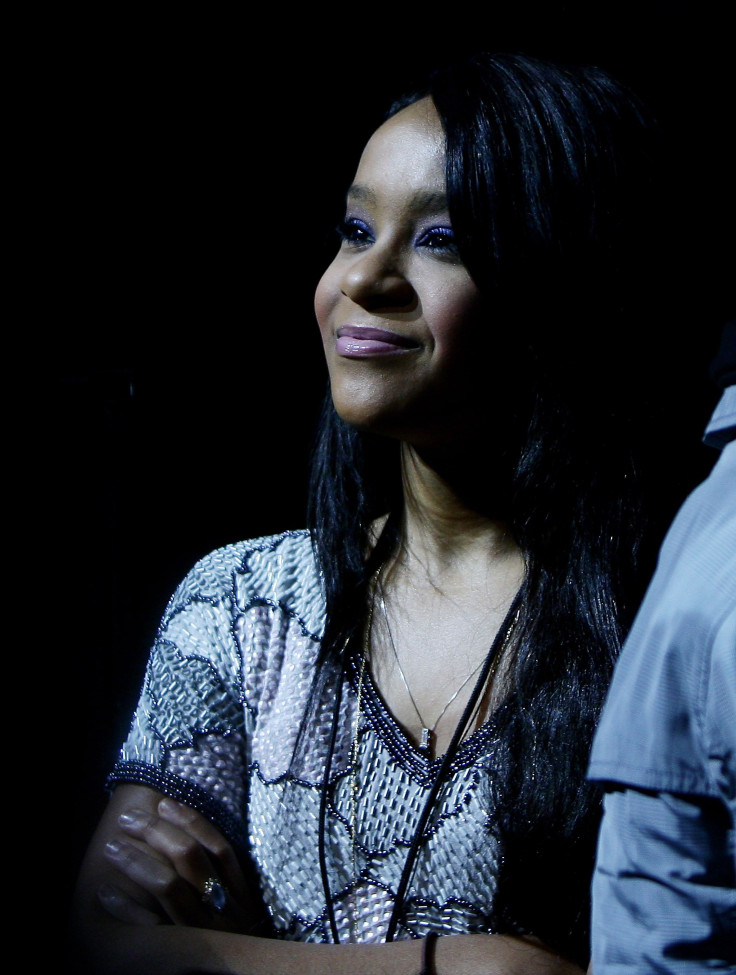 In an amended civil lawsuit filed by Bedelia Hargrove, Bobbi Kristina's conservator, Nick is accused of drugging his girlfriend with a "toxic cocktail" and then drowning her in a bathtub. After, he went over to a "white girl," who is presumably Danyela, and said, "Now I want a pretty little white girl like you," the Daily Mail wrote.
Danyela's mother, Marlene, didn't mention anything about cheating to the Daily Mail. In fact, she didn't even know her daughter spent time at the hospital.
Danyela's boyfriend, Max Lomas, was also at the Bobbi Kristina's house when the tragic incident occurred. He apparently shares traits with Nick. "He's controlling her the way that Nick controlled Bobbi Kristina … he doesn't let her talk to anyone," Marlene told the Daily Mail. Danyela is a "very good girl" who "was with the wrong people in the wrong place at the wrong time," she added.
Though Nick is a person of interest for police, he has not been charged with a crime or arrested in connection with Bobbi Kristina's death. He recently issued a tweet from his Twitter account, where he told his late girlfriend, "I will always love you."
Follow me on Twitter @mariamzzarella
© Copyright IBTimes 2023. All rights reserved.