Boko Haram's Child Army: Drugged Girls Used In Suicide Bombings, Boys Forced To Attack Own Families In Nigeria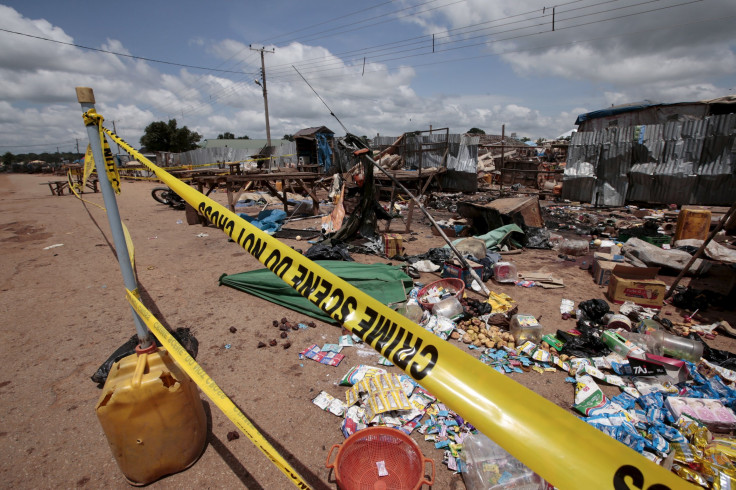 Boko Haram has increasingly pushed children to the front lines of its militant insurgency, forcing them to carry out suicide bomb attacks as the group has lost ground in recent months, a report by the United Nation's child agency found. One in five suicide attacks were carried out by children in the last year.
Seven years of violence in Nigeria's restive northeast has left 17,000 people dead and millions displaced. In recent months, the Islamist insurgency, which has pledged allegiance to the Islamic State group, has lost much of its former stronghold. The group has since stretched its attacks across the region, expanding violence to neighboring Cameroon and Chad.
The U.N. said that starting in 2015 through January of this year, 44 suicide bombings were carried out by children — an 11-fold increase from 2014, BBC reported. Kidnapped girls, who were often drugged before being wrapped in explosives, were behind three-quarters of those attacks.
The U.N. report comes almost two years after more than 200 schoolgirls were kidnapped from the northeastern Nigerian town of Chibok, prompting a global social media campaign that used #BringBackOurGirls. None of the girls have yet been found, although about 60 girls did manage to escape.
The report, titled Beyond Chibok, highlights extreme sexual violence against girls taken into captivity. It also says that boys who are abducted are required to target their families to prove their allegiance to the group.
When Muhammadu Buhari became president of Nigeria last year, he tasked newly sworn-in military chiefs with ending the brutal insurgency in just three months. Although that deadline was not met, the group has more recently been declared "technically defeated," although it continues to carry out attacks and many displaced persons fear returning home to their villages.
Cameroon, which has become a target of Boko Haram attacks over the last year, now has the highest number of child suicide bombers in the world, the U.N. report said.
© Copyright IBTimes 2023. All rights reserved.