Bon Appétit Test Kitchen Stars Quit Following Racial Discrimination Claims, Unequal Pay
Bon Appétit's Test Kitchen will look different moving forward after three contributors have decided to leave the video channel following weeks of contract negotiations.
According to Business Insider, Priya Krishna, a contributing writer, Rick Martinez, a contributing food editor, and Sohla El-Waylly, an assistant food editor, all revealed on Thursday that they have decided to vacate their positions at the Condé Nast publication.
Krishna, Martinez, and El-Waylly, who represent three of the six people of color who regularly appear in Test Kitchen videos, each elaborated on their decisions to leave on their Instagram stories. Krishna also shared her thoughts in the Twitter post below, which has since gone viral.
Since June, Test Kitchen employees have offered conflicting opinions about payment leading up to the recent departures. While some have stated that they were paid per video appearance, others said they had not been paid at all. Furthermore, Bon Appétit staff members have claimed that most of the paid talent was white and a majority of the uncompensated talent were people of color.
The contract negotiations for Krishna and Martinez reportedly lasted for five weeks and resulted in identical contracts at different times. As a result, a new pay structure was put into place that offered "a $1,000 day rate for hosted videos, $625 for videos in which other talent members made an appearance of two minutes or longer, and $0 for videos in which their appearances were shorter than two minutes." Additionally, it was stated that the contracts guaranteed 10 video appearances each year.
According to Martinez, this deal differed from ones that were given to their white peers who were guaranteed appearances that totaled up to 60. As a result, this would have ended up meaning that Martinez would have been taking a pay cut while Krishna would have seen "a very slight bump."
A Condé Nast representative said in a statement that everyone at the company is paid fairly.
"We pay all our employees fairly, and in accordance with their role and experience," they said, adding, "Our pay practices are in line with industry standards. To suggest that we are paying individuals differently based on race, gender or any other reason simply isn't true."
As of Thursday, contract negotiations are ongoing for everyone at the company except for Krishna, Martinez, and El-Waylly. New leadership at Condé Nast Entertainment and Bon Appétit will also announce "new video programming with new and returning talent" in the coming weeks.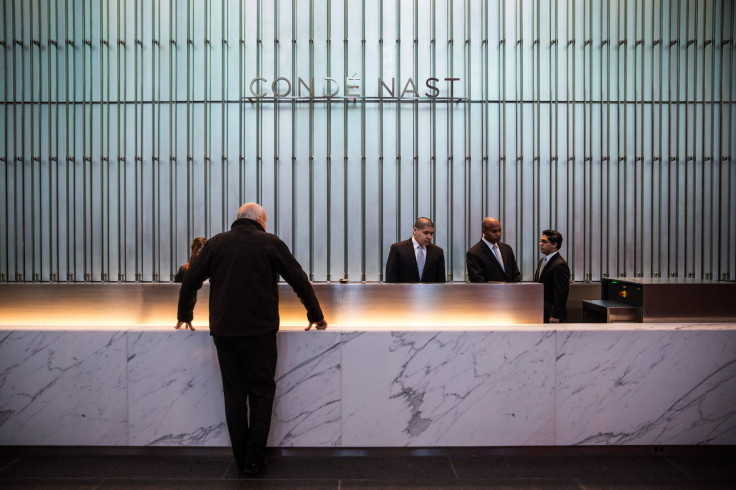 © Copyright IBTimes 2023. All rights reserved.