Boost Your Business Efficiency With These Top 40 Essential Software and Services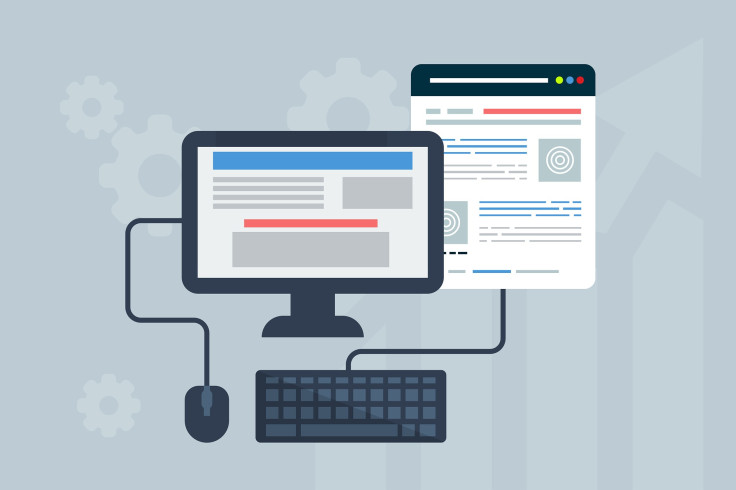 KEY POINTS
You can easily build a website even with no coding experience
Manage finances, sales, and customer relationships with the help of various software and services
There are now several popular business software tools with diverse features and benefits
A guide to essential business software tools for improving productivity and efficiency.
Business software tools are specialized software applications designed to help businesses automate and optimize their operations. These tools can be used for various functions, such as managing finances, inventory, sales, customer relationships and more. In this article, we will explore some of the most popular business software tools available on the market, their features and how they can benefit businesses of all sizes.
1.
Weebly: Build Your Website With Ease
Weebly is a website builder that allows users to create a website with ease, even if they have no coding experience. With its user-friendly drag-and-drop interface, customizable templates and a variety of features, Weebly makes it simple for individuals and businesses to create professional-looking websites in no time.
2.
Sucuri: Protect Your Website From Online Threats
Sucuri is a website security platform that helps protect websites from online threats such as malware, hacking attempts and DDoS attacks. Their services include malware scanning and removal, website firewall, intrusion detection and website backup and restore.
With Sucuri, website owners can have peace of mind knowing that their website is secure and protected from potential threats.
3.
Jobber: Streamline Your Field Service Management
Jobber is a field service management software designed to help businesses streamline their operations and improve efficiency. It offers a range of features such as scheduling and dispatching, invoicing and payment processing, client management and task management.
With Jobber, businesses can automate their workflow, eliminate manual data entry, and optimize their resources to provide better services to clients. Whether you're a small business owner or a large enterprise, Jobber can help you grow your business and stay ahead of the competition.
4.
Tailwind App: Simplify Your Workflow With Visual Design Tools
Tailwind App is a web-based design tool that helps developers and designers create custom styles for their websites using Tailwind CSS framework. It offers a range of features such as visual design tools, live previews, custom CSS generation and integration with popular front-end development tools.
With Tailwind App, users can streamline their workflow, save time and create beautiful designs with less code. Whether you're a beginner or an experienced developer, Tailwind App can help you take your design skills to the next level.
5.
48hourslogo: Get Professional Logo Designs In 48 Hours
48hourslogo is a logo design platform that connects businesses with professional designers from around the world. With its streamlined process and fast turnaround time of 48 hours, 48hourslogo makes it easy and affordable for businesses to get high-quality logo designs that accurately reflect their brand identity.
The platform offers a range of design packages to choose from, including logo design, business card design and social media kit design. Whether you're a startup or an established business, 48hourslogo can help you create a memorable and unique logo that stands out from the competition.
6.
Canva For Business: Elevate Your Brand With Professional Designs
Canva is a powerful graphic design platform that allows users to create stunning designs for a wide range of purposes, from social media graphics and marketing materials to presentations and more.
With its intuitive drag-and-drop interface, vast library of customizable templates, and extensive collection of design elements and tools, Canva makes it easy for anyone to create professional-quality designs with ease. Whether you're a designer, marketer, or small business owner, Canva has everything you need to bring your creative vision to life.
7.
DesignCrowd: Your One-Stop Shop For Professional Design Services
DesignCrowd is a leading online platform that connects businesses and individuals with freelance graphic designers from around the world. With its crowdsourcing model, DesignCrowd offers businesses access to a global pool of talent, allowing them to source high-quality, custom designs at an affordable price.
Whether you need a logo, website design, or marketing collateral, DesignCrowd makes it easy to get the design you need, quickly and easily. With a focus on quality, affordability, and customer satisfaction, DesignCrowd is the ultimate destination for businesses looking to elevate their brand through great design.
8.
JSign: The Fastest Way To Sign And Manage Your Documents Online
JSign is a leading electronic signature solution that simplifies the signing and management of digital documents. With JSign, you can sign and send documents online, anytime and from anywhere, while ensuring the highest level of security and compliance.
JSign's intuitive interface and powerful features make it easy to streamline your workflow, reducing the time and effort required to sign, send, and manage documents. Whether you're a business owner, professional, or individual, JSign provides a fast, secure, and reliable way to sign and manage your documents with ease.
9.
OfficeTimeline: Elevate Your Presentations With Professional-Quality Timelines
OfficeTimeline is a powerful and intuitive timeline maker that allows professionals to create stunning timelines and Gantt charts quickly and easily. With OfficeTimeline, you can turn complex data and project plans into visual, easy-to-understand graphics that can be shared with your team or presented to stakeholders.
Whether you're managing a project, presenting a proposal, or creating a marketing campaign, OfficeTimeline is the perfect tool for streamlining your workflow and enhancing your presentations. With a focus on simplicity, speed, and quality, OfficeTimeline is the ultimate solution for professionals who want to create professional-quality timelines with ease.
10.
Confetti: Your Partner For Unforgettable And Effective Team Building Activities
Confetti online team building activities are designed to promote engagement, collaboration, and creativity among remote teams. Our virtual team building activities are fun, interactive, and easy to participate in from anywhere in the world.
From virtual game nights to online scavenger hunts to team building workshops, our activities are customizable to meet the unique needs of your team. With fast and reliable online delivery, Confetti makes it easy to build stronger and more connected remote teams.
11.
TermsHub: Generate Custom Legal Documents And Agreements For Your Business
TermsHub is an online platform that helps individuals and businesses generate and manage legal documents, such as terms of service, privacy policies, and disclaimers. The platform provides customizable templates that users can modify to meet their specific needs and requirements, and the documents can be easily downloaded and shared.
Additionally, TermsHub offers a variety of tools to help users stay up-to-date with changes in regulations and laws that may affect their legal documents. The platform aims to simplify the process of creating and managing legal documents, saving users time and money.
12.
Incauthority: Incorporation Services For Small Business Owners
Inc Authority is a company that provides online incorporation and business formation services for entrepreneurs and small business owners. They offer a variety of services, including forming LLCs, corporations, partnerships, and nonprofits, obtaining business licenses and permits, and registering trademarks and copyrights.
Their website provides a user-friendly platform for customers to complete the necessary paperwork and file for their business formation. Additionally, they offer a variety of resources and tools to help business owners stay compliant and maintain their legal and financial obligations.
13.
ClickMeeting: Video Conferencing & Webinar Platform
ClickMeeting is a web-based platform for video conferencing, webinars, and online meetings. It allows users to host virtual events and engage with their audience in real-time using features such as screen sharing, interactive whiteboards, polls, and chat.
ClickMeeting is designed to be user-friendly and customizable, with a variety of options for branding and integrations with other software tools. It is used by businesses, educators, and organizations of all sizes for communication and collaboration purposes.
14.
Screenpal: Screen Recorder & Video Editor
ScreenPal is a screen recording and video editing software that allows users to capture and share their computer screens, webcam footage, and audio recordings. It is a popular tool for creating tutorials, product demos, instructional videos, and presentations.
With ScreenPal, users can record their screens in high-quality, edit their recordings with a range of video editing tools, and easily share their videos with others online. It is available as both a free and paid version with additional features and functionality.
15.
Sonetel: Global Business Phone System & Virtual Phone Numbers
Sonetel is a cloud-based communication service that provides virtual phone numbers, PBX systems, and global phone services for businesses and individuals. With Sonetel, users can make and receive calls from anywhere in the world using their internet connection, as well as send and receive SMS messages.
The platform also offers features such as call forwarding, voicemail, and call recording, making it an all-in-one solution for communication needs. Sonetel.com's services are available on a subscription basis, with various pricing plans to suit different usage requirements.
16.
Microsoft 365: Productivity Software For Home And Business
Microsoft 365 is a cloud-based subscription service offered by Microsoft that provides access to various productivity tools such as Word, Excel, PowerPoint, and Outlook. It also includes other services like OneDrive cloud storage, Teams for collaboration and communication, Exchange Online for email management, and other business-oriented tools like SharePoint and Yammer.
Microsoft 365 is available for personal, home, and business use and offers various plans tailored to specific needs and budgets. Users can access Microsoft 365 on various devices like computers, tablets, and smartphones, and it also offers cross-platform compatibility, making it easy to collaborate and work seamlessly across different devices and operating systems.
17.
Brilliant Directories is a web-based software platform that allows users to create and manage online directories for various industries and niches. The platform provides a range of customizable features and templates, allowing users to design and customize their directory websites to fit their specific needs and preferences.
With features such as membership management, lead generation tools, and payment processing, Brilliant Directories aims to provide a comprehensive solution for building and growing online directories.
18.
TaskBullet: Your Ultimate Productivity Solution
TaskBullet is a task management software designed to help individuals and teams manage their daily tasks and projects. It offers features such as task creation, assignment, prioritization, scheduling, and tracking.
TaskBullet aims to increase productivity and collaboration by providing a simple and user-friendly interface, customizable workflows, and integrations with popular tools such as Google Calendar, Trello, and Asana.
19.
Tidio: Live Chat And Chatbots For Websites
Tidio is a live chat and messaging platform designed for businesses of all sizes. It allows businesses to communicate with their customers in real-time via chat, email, and messenger, and provides tools for managing and analyzing customer interactions.
Tidio's user-friendly interface and customizable chat widgets make it easy for businesses to integrate chat support into their websites and offer quick and convenient customer service. Additionally, Tidio offers a mobile app for iOS and Android, so businesses can stay connected with their customers on-the-go.
20.
GetResponse: Email Marketing And Automation Platform
GetResponse is a cloud-based email marketing and automation platform designed to help businesses of all sizes create and execute effective online marketing campaigns.
It offers a variety of features including email marketing, landing page creation, marketing automation, webinars, and more. GetResponse aims to help businesses build and maintain relationships with their customers through personalized and targeted communications.
21.
Ayoa: Mind Mapping, Task Management & Chat In One App
Ayoa is a productivity and task management tool that helps individuals and teams to collaborate and work more efficiently. It offers a range of features including mind mapping, task management, project planning, and team communication, all in one platform.
Ayoa's intuitive interface and easy-to-use tools allow users to visualize their ideas, plan their tasks, and track their progress in real-time. It is available on multiple devices and can be used for personal as well as professional purposes.
22.
FreshBooks: Accounting Software For Small Business Owners And Freelancers
FreshBooks is a cloud-based accounting software designed for small businesses and self-employed professionals. It helps users to manage their finances, track time, and invoice clients with ease. With FreshBooks, users can create professional-looking invoices, track expenses, accept online payments, generate financial reports, and more.
The software is user-friendly, with a simple and intuitive interface, making it easy for non-accountants to use. FreshBooks also offers mobile apps for iOS and Android, allowing users to manage their business finances on-the-go.
23.
1Password: Password Manager For Families, Businesses, And Individuals
1Password is an online password manager and digital vault that allows users to securely store and manage their passwords, credit card information, and other sensitive data. It offers browser extensions, mobile apps, and desktop applications that integrate with various operating systems and web browsers, allowing users to easily access their information across different devices.
1Password uses advanced encryption and security measures to ensure that user data remains safe and private. It also includes features such as password generation, automatic form-filling, and two-factor authentication to further enhance the security of user accounts.
24.
Easyship: Simplifying Global Shipping For Businesses
Easyship is a technology company that provides a cloud-based shipping platform designed to simplify the shipping process for eCommerce businesses of all sizes. The platform allows users to compare shipping rates, print shipping labels, track shipments, and manage orders from multiple sales channels all in one place.
Works with over 250 global shipping carriers, including DHL, FedEx, UPS, and USPS, and offers discounted rates to its users. The company's mission is to make shipping easy and affordable for businesses of all sizes, no matter where they are located.
25.
AnyDesk: Remote Desktop Software For Remote Support And Home Office Access
AnyDesk is a remote desktop software that allows users to access and control a computer from another location. It offers a secure and reliable connection, with features such as file transfer, remote printing, and remote reboot.
It's available for multiple platforms, including Windows, Mac, Linux, Android, and iOS, and can be used for both personal and business purposes.
26.
Nextiva: Business Communication Solutions And VoIP Phone Systems
Nextiva is a cloud-based communication and collaboration platform that provides businesses with a suite of tools to streamline their operations and improve their customer service. The platform offers a range of services, including VoIP phone systems, team collaboration tools, online faxing, and customer relationship management (CRM) software.
This platform is designed to be user-friendly, scalable, and customizable, making it a popular choice for businesses of all sizes across a variety of industries. With Nextiva, businesses can improve their communication and collaboration, enhance their customer experience, and increase their efficiency and productivity.
27.
eReleases: Press Release Distribution Services
eReleases is a press release distribution service that helps businesses and organizations distribute their news to journalists, bloggers, and media outlets. The service offers a variety of distribution options, including targeted distribution by industry or location, social media sharing, and search engine optimization.
They also provides writing and editing services to help clients create effective press releases. With a focus on affordability and customer service, eReleases aims to make press release distribution accessible to businesses of all sizes.
28.
PromoRepublic: Social Media Marketing Made Easy
PromoRepublic is a social media management platform designed for businesses, marketers, and agencies. It offers a wide range of tools and features to help users streamline their social media marketing efforts, including content creation, scheduling, publishing, and analytics. With PromoRepublic, users can create and customize social media posts, as well as schedule them to be published at the most optimal times for their audience.
The platform also provides access to a library of pre-made templates and stock images, making it easy for users to create professional-looking content even without design skills. Overall, PromoRepublic aims to simplify the social media management process and help businesses build a strong online presence.
29.
Sprout Social: Social Media Management Solutions
Sprout Social is a social media management and optimization platform that helps businesses of all sizes to effectively manage their social media presence. It offers a suite of tools that allow businesses to manage multiple social media accounts, monitor social media activity, engage with their audience, analyze performance, and create and schedule content.
With features like social listening, reporting, and automation, Sprout Social empowers businesses to make data-driven decisions, improve customer engagement, and grow their online presence.
30.
AppSumo: Lifetime Deals On Software Tools For Entrepreneurs And Small Businesses
AppSumo is an online platform that offers discounted software deals and tools for entrepreneurs, small business owners, and digital marketers. The platform features a wide range of software applications, tools, and resources, including project management software, social media management tools, website builders, SEO tools, email marketing software, and more.
AppSumo negotiates exclusive deals with software companies to provide its customers with substantial discounts on popular and emerging software products. Additionally, AppSumo offers a variety of free educational resources, including courses, tutorials, and e-books, to help users learn how to grow and scale their businesses.
31.
Spokeo: People Search And Public Records Search Engine
Spokeo is a people search engine that allows users to find information about individuals based on their name, email address, phone number, or username. The platform aggregates data from various public sources, including social media profiles, public records, and online directories, to provide users with a comprehensive profile of the person they are searching for. Spokeo is used by individuals, businesses, and organizations to verify identities, conduct background checks, and reconnect with lost friends or family members.
The platform offers both free and paid search options, with the paid option providing more detailed and up-to-date information.
32.
MyDash: AI-powered Dashboard Solution For Businesses
MyDash.ai is an artificial intelligence (AI) platform that offers pre-built, customizable AI models for various industries such as healthcare, finance, and retail. The platform allows businesses to quickly integrate AI into their operations without requiring extensive technical expertise.
Patform models are trained on large datasets and use advanced machine learning techniques to provide accurate predictions and insights. The platform also offers a user-friendly interface for managing and deploying models, as well as APIs for integrating with existing software applications.
33.
Sync.com: Secure Cloud Storage And File Sharing
Sync.com is a cloud-based file sharing and storage service that provides secure and private solutions for individuals and businesses. The platform allows users to easily store, share, and access their files from anywhere, on any device.
Sync.com offers end-to-end encryption, meaning that only the user has access to their files, and no one else, including the company, can access or view the files. Additionally, the service is compliant with regulations such as HIPAA, GDPR, and PIPEDA, making it a trusted solution for sensitive data storage and sharing.
34.
LiveDrive: Online Backup, Cloud Storage And Collaborative Working Platform
LiveDrive is a cloud backup and file storage service that allows users to store, share, and access their files from anywhere with an internet connection. With LiveDrive, users can backup their important files and documents to the cloud, ensuring that they are safe and secure in case of a hard drive failure or other data loss event.
The service also offers file syncing and sharing capabilities, allowing users to easily collaborate on projects with others and access their files on multiple devices. LiveDrive offers a variety of plans to suit different storage needs and budgets, and users can sign up for a free trial to test out the service before committing to a subscription.
35.
PDFfiller: Online PDF Form Editor And Document Management Platform
PDFfiller is an online platform that allows users to easily edit, sign, and share PDF documents. With PDFfiller, users can upload PDF documents and add text, images, checkmarks, and other elements to the document.
The platform also includes a signature tool, which allows users to sign documents electronically, as well as a collaboration feature, which makes it easy to share documents with others and collect feedback. PDFfiller is designed for individuals and businesses of all sizes, and it offers a range of pricing plans to suit different needs and budgets.
36.
Internxt: Next-Generation Cloud Storage Solution
Internxt is a technology company that offers secure and private cloud storage solutions. Their mission is to provide users with a safer and more private alternative to traditional cloud storage services. It uses innovative technologies like end-to-end encryption, decentralized architecture, and zero-knowledge authentication to ensure that users have complete control over their data and that it is protected from unauthorized access.
Their services include cloud storage, email hosting, and file sharing, and they offer plans for individuals and businesses.
37.
TechChecks: Online Check Printing And Business Supplies
TechChecks.net is an online supplier of high-quality checks and related financial supplies for businesses and individuals. They offer a wide range of customizable checks, including computer checks, laser checks, manual checks, and more, as well as deposit slips, envelopes, and other banking supplies.
With over 20 years of experience, TechChecks.net prides itself on offering affordable prices, fast delivery, and exceptional customer service. They also provide various security features to help prevent fraud and protect their customers' sensitive information.
38.
Shift4Shop: Ecommerce Website Builder & Online Store Platform
Shift4Shop is a comprehensive e-commerce platform that provides businesses of all sizes with the tools and features necessary to build and operate an online store.
With a user-friendly interface and a range of customization options, Shift4Shop allows businesses to create a unique and personalized online storefront, manage orders and inventory, process payments, and integrate with various marketing and analytics tools.
The platform also offers 24/7 customer support and a range of pricing plans to fit different business needs and budgets.
39.
AVG: Antivirus Software For PC, Mac And Android
AVG is a cybersecurity company that provides various products and services to protect devices and data against digital threats such as viruses, malware, and identity theft.
Their offerings include antivirus software, VPN services, privacy tools, and performance optimization utilities for personal and business use. AVG has been in the industry since 1991 and has over 200 million active users worldwide.
40.
Harbor Compliance: Compliance Solutions For Businesses And Nonprofits
Harbor Compliance is a leading provider of compliance solutions for businesses and nonprofit organizations. Their services include entity formation and registration, compliance consulting, fundraising compliance, and registered agent services.
They help clients navigate the complex and ever-changing regulatory landscape, allowing them to focus on their core mission and operations. With a team of experienced professionals and proprietary technology, Harbor Compliance offers tailored solutions to meet the unique needs of each client.
In conclusion, incorporating the right software and services can significantly improve the efficiency of any business, both large and small. With the plethora of options available today, it can be challenging to determine which ones are most essential. However, the top 40 software and services highlighted in this list are highly recommended and cover various areas of business operations, from communication and collaboration to marketing, project management, accounting, and more. By carefully considering your business needs and budget, you can select the right combination of tools that will enable you to streamline your operations, save time, reduce costs, and ultimately grow your business.
FOR FREE to continue reading
✔️ Unlock the full content of International Business Times UK for free
offer available for a limited time only
✔️ Easily manage your Newsletters subscriptions and save your favourite articles
✔️ No payment method required
Already have an account?
Log in