'Borderlands 3': Pandora Is Still A Playable Area In Planet-Hopping Adventure
"Borderlands 3" just got a new trailer which features Claptrap talking about Pandora. As of the last expansion of its predecessor, returning to the planet seemed impossible or at least useless. Here's what we know about the new trailer.
As seen from the official "Borderlands 3" trailer, Claptrap explains to the audience about what they can still find in Pandora through a mockumentary style. The robot is famously known as the "Borderlands" mascot character and is now accompanied by a psycho named Steve. This non-playable character only speaks "Heyoo" and was almost always with Claptrap in the first game's web series and not much seen in "Borderlands 2."
The two characters are journaling what else could be seen in Pandora after the events of "Borderlands 2." So far, human settlements for psychos along with nests of familiar creatures are seen in the trailer such as a towering armored bugs called Spiderants, big Skag dogs and giant Varkid insects. Some of these beasts are unlike what most fans remember seeing them as they seem to be larger than usual and can now use flames, corrosive, and electric elements.
The trailer ends with Claptrap getting tackled by another creature and sends the robot hurtling into the air. Since the trailer is titled as the first episode of "Claptrap's Interplanetary Series," we might be seeing more of these videos from Gearbox Software soon. Potentially, the trailers may introduce the planets that players can visit in "Borderlands 3."
While the trailer didn't say which part of Pandora will the players be visiting, it's safe to say it'll be a playable area as Moze, a playable character, is seen hunting a Skag in the trailer.
As "Borderlands 2" closed up with its last expansion, the whole planet of Pandora has been ravaged by Hector and his New Pandora army. This former military leader unleashed a genetically engineered gas that accelerates the growth of the planet's spores which spawned massive botanical overgrowth throughout the planet. In the trailer, the planet seems to not have much of the large vines spanning across deserts anymore but the plantlike monsters are still there.
At the end of the last expansion, Vault Hunters were able to defeat Hector but at the cost of losing Sanctuary, the main town hub of players, and Lilith encourages her friends to search for the planets to find more Vaults.
The whole story of "Borderlands 2" so far leaves the player with not much to do on Pandora as it was almost uninhabitable and the planet's Vault contents has already been discovered and dealt with. With this new trailer, fans who want to take a look at Pandora one last time have something to look forward to.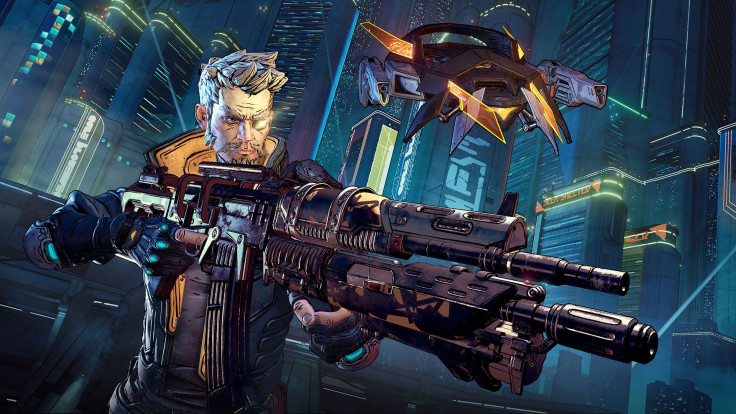 © Copyright IBTimes 2023. All rights reserved.