Boston Marathon Bombing: Admiring Chinese React On Weibo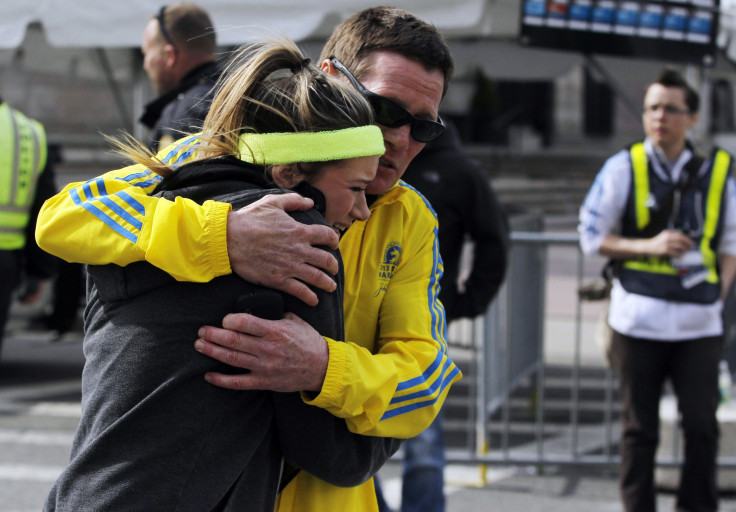 As news of the Boston Marathon bombing reached China, in real time, netizens there rushed onto Weibo, China's microblogging site, to express sympathy for the victims. Many also praised the United States government, media and citizens for their brave and kind reactions, as well as reflected on how China might have reacted differently. Here are some examples from Weibo.
@假装在纽约: Three hours after Boston Marathon bombing: all news sites and TV stations continuously reporting on the incident, there is no ban on publicity. Local police force immediately hosted press conference with fast reaction and information transparency, so there is no rumors and spreading panic. Google reopened Person Finder. A call to provide shelter for victims not from Boston, thousands responded with their contact information right away. In the face of the tragedy, we can learn a lot from the American government, media, businesses and citizens' kind interactions.
@乌鸦SAMO: Our people's reaction to Boston Marathon bombing is entirely different from our reaction to 9/11. No one gloated over the American people's misfortune; instead the Chinese people on Weibo were sympathetic toward the victims. It's our individual citizens' growth, not our country's GDP growth, that we should be more excited about.
@ HAN_梅梅: CCTV (China's state-controlled TV station), in order to represent how chaotic it was after the Boston bombing, described the aftermath as "people pushed each other" to escape. What appeared on Twitter and Weibo, however, was that "marathon organizers and local police were fast to react, emergency medical vehicles raced to the bombing site, those who were not injured rushed to help victims of the bombing."
@paingod: Boston bombing aftermath: American media can continuously report because the media wouldn't make up rumors; local police reacted rapidly and information is transparent because no one will twist the facts; citizens can leave private contact information online to help those in need because no one will make malicious use of that information to profit illegally; no one will use the opportunity to sell medical supplies or religious paraphernalia for exorbitant prices. Chinese media and public conscience ought to be ashamed.
@1句实话: [No rumors and panic in the U.S. after tragedy] After Boston Marathon bombing: All media outlets continuously report on the incident, no public officials put on a show, no information lockdown, no use of the phrase "public emotion is stable," no ban on photography at the site, no concealing the truth, no fake smiles or fake tears from government officials, medical assistance arrived speedily. How does this happen?
FOLLOW MORE IBT NEWS ON THE BELOW CHANNELS