Brazil IPOs Tipped To Hit Record High Of Over $10 Billion Despite Weak Economy; Largest Brazilian Cement Producer Likely To Raise $4.9 Billion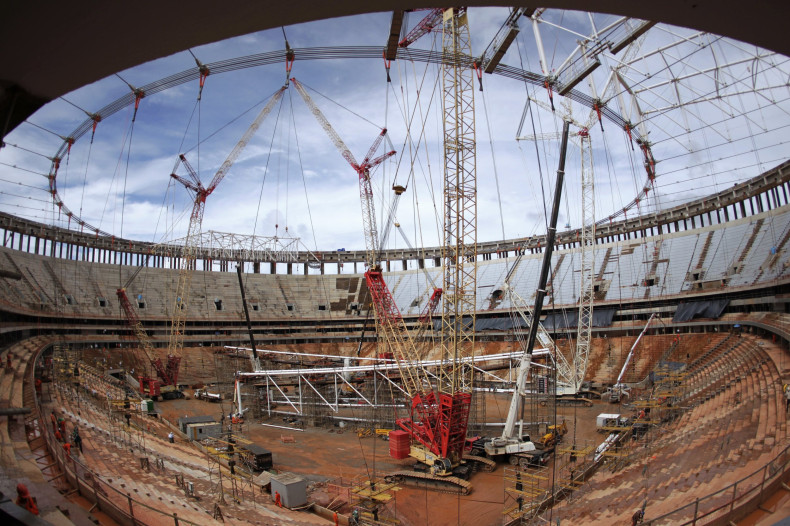 Votorantim Cimentos SA, Brazil's largest cement producer, is scheduled to raise as much as 10.3 billion real ($4.9bn) on Wednesday that will take the total amount raised from new listings in the country, during the first six months of the year, to about $10.6 billion, the highest in the country's history, Financial Times reported.
The Brazilian cement company will sell 400 million units in the offering, which represents one common share and two preferred shares, on both the Bovespa stock exchange in São Paulo and on the New York Stock Exchange.
The recent sell-off in global markets had raised concerns that Votorantim will suspend the listing.
"A month ago the world was very different as the expectations about the Fed had not yet hit the market," Marcelo Kayath, head of securities at Credit Suisse in Latin America, told the Times.
If Votorantim's IPO is successful, the total capital raised this year would easily cross the record capital of $10 billion generated in the first six months of 2007.
So far in 2013, six companies have raised a total of around $7 billion in public offerings, including a share sale from the insurance giant BB Seguridade, which raised about $5.7 billion in April -- the largest global IPO so far this year.
The numbers show a sharp rebound in Brazil's IPO market in comparison to 2012 when the South American country saw only three companies go public to raise a total of $1.8 billion.
"The IPO revival is for real -- the market is now looking for alternatives to commodities after the end of the China-led commodities boom," Kayath said.
However, for the full year, IPOs are expected to remain below 2007 levels when the stock market was on an upswing. So far this year, the benchmark Ibovespa has plunged more than 10 percent.
Despite the recent slump, the benchmark index's price-to-earnings ratio is still around 11 times, up from 9 times recorded in the beginning of 2012. But, the outlook on the economy, which expanded only 0.6 percent in the first quarter of the year, is not encouraging.
Earlier this month, rating agency Standard & Poor's lowered their outlook on Brazil's sovereign debt rating to 'negative' from 'stable' citing a protracted slowdown in economic growth.
Meanwhile, the World Bank also cut its forecast on Brazil's growth in 2013 to 2.9 percent from 3.4 percent. In comparison, Brazil's economy grew 6.1 percent in 2007.