Brazilian President Dilma Rousseff's First Term Revisited: Economically, Nothing To Be Proud Of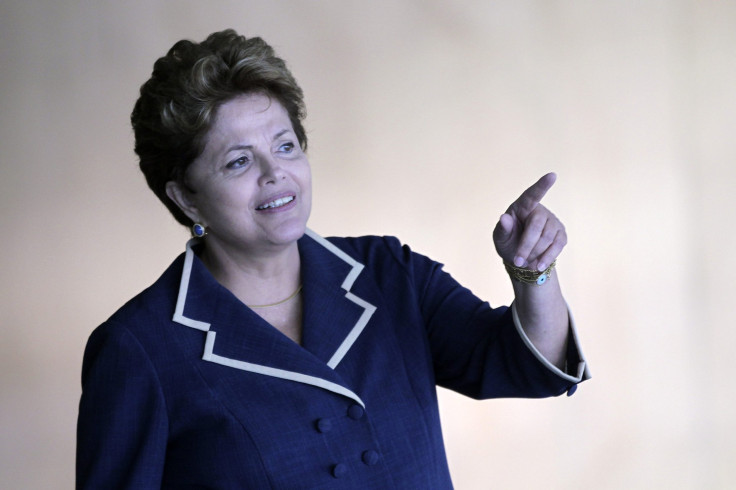 Brazil's President Dilma Rousseff is facing tough times. With a presidential election later this year, both the government and independent economists are taking a hard look at how her term panned out for the country -- and it's not looking very good.
Rousseff inherited the country's leadership from her mentor, fellow leftist Luiz Inácio (Lula) da Silva of the Workers Party. In his two terms (2003-2011), Lula pulled Brazil from developing nation to all-around emerging market star. During his mandate, Brazil's GDP grew in spurts, including an 8 percent jump in 2010. South America's largest economy managed to skirt the global financial crisis, and his administration rolled out successful social programs, like the signature Bolsa Família which provided income to poor families, making Lula one of the most popular leaders in Brazil's history.
While Rousseff has maintained popularity in line with her predecessor's, figures show that during her tenure Brazil has entered an economic rut. Growth has been slower, inflation higher, and, for the first time in decades, Brazilians rose in a street upheaval that rocked the nation in 2013.
Here is Rousseff's economic story in six charts, via Capital Economics' Latin America Focus, as compared to former presidents Lula, Fernando Henrique Cardoso (center-left, 1995-2003), Itamar Franco (center-right, 1992-1995) and Fernando Collor de Mello (Christian-right, 1990-1992):
GDP Growth
During Rousseff's first term, growth has averaged just 2 percent, the weakest performance since Collor.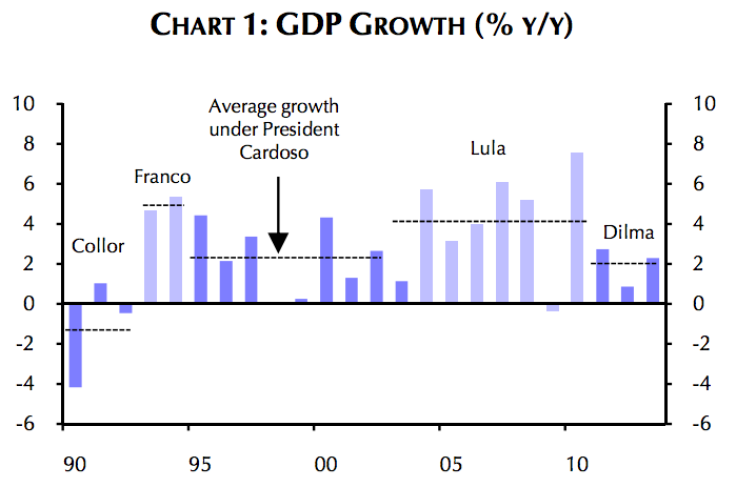 Inflation
Slower growth was caused by structural problems on the supply side of the economy, which brought inflation to an average 6.1 percent in the last three years -- just a bit under the 6.5 percent averaged by Lula.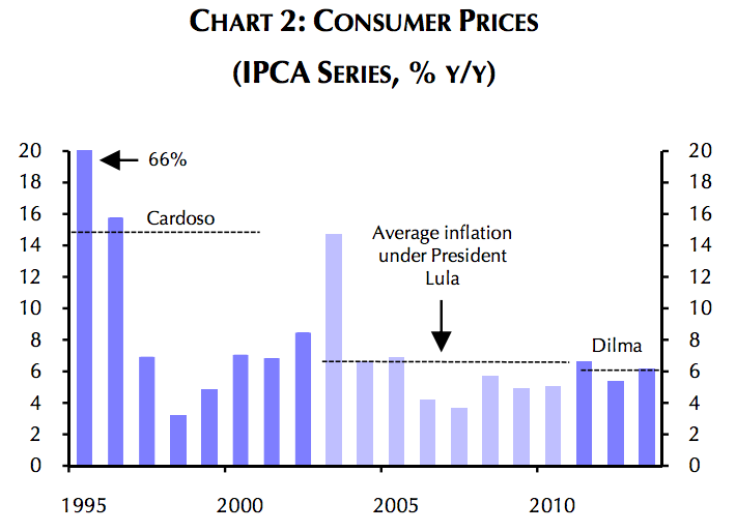 Current account deficit
The supply constraints paired with a relative resilience of domestic demand have tipped the trade balance toward imports, leading to a widening of the current account deficit. It has averaged 2.6 percent of GDP under Rousseff, second only to an average 3.3 percent under Cardoso.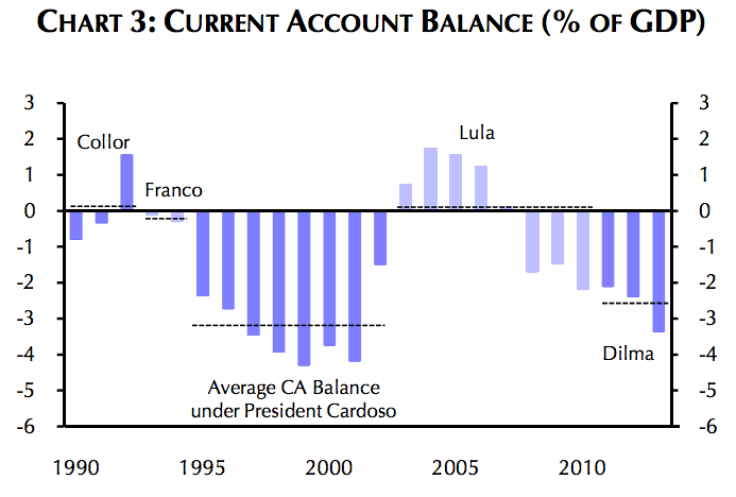 Budget balance
The budget deficit has widened steadily during Rousseff's term, from 2.6 percent of GDP in the first year to 3.3 percent in 2013. The increase is due to a rise in government expenditure plus a shortfall in tax receipts.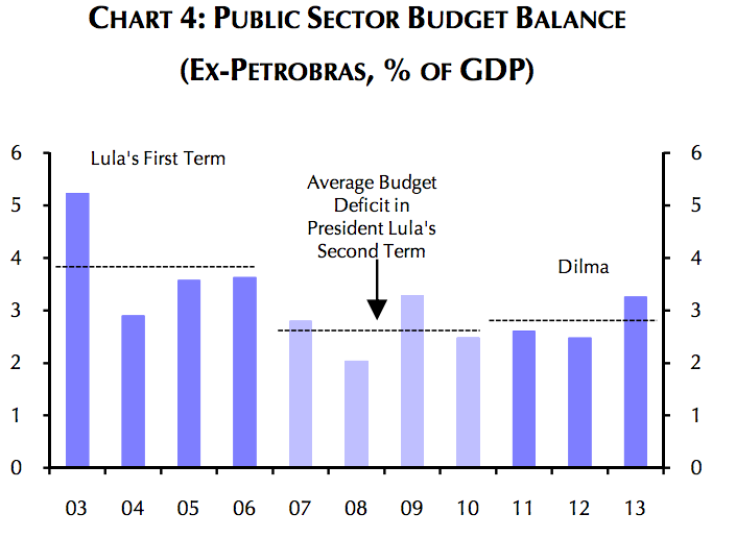 Private sector credit
A worsening of the private sector's investment and savings balance has brought a rapid expansion of credit. Its ratio to GDP increased to nearly 80 percent in 2013, the highest point since the 1990s.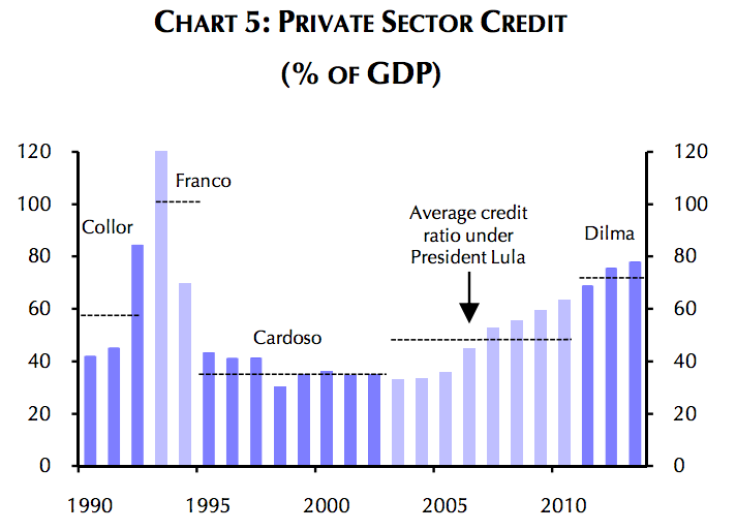 Financial markets
Under Lula, foreign investment in Brazil's stock market was among the highest in the world. Under Rousseff, equities have fallen almost 50 percent,the worst in over 30 years.
© Copyright IBTimes 2023. All rights reserved.