Brittney Griner Net Worth 2022: How Rich Is The Russia Detained Player?
KEY POINTS
Griner has been playing for the Phoenix Mercury since 2013
The 31-year-old athlete made $49,440 in her rookie season
Griner is one of the highest-paid players in WNBA to date
Phoenix Mercury center Brittney Griner, a two-time Olympic gold medalist and seven-time Women's National Basketball Association (WNBA) All-Star, is one of the highest-paid WNBA players to date.
The 31-year-old basketball player, who has been playing for Phoenix Mercury since 2013, boasts of an impressive net worth valued at $5 million, as per Celebrity Net Worth. Here's how the basketball star became this rich.
Griner was the first overall pick in the 2013 WNBA Draft by the Phoenix Mercury.
She made $49,440 in her rookie season, according to Business Insider.
Besides earning money for playing in the WNBA, Griner makes money by playing basketball overseas.
A few weeks after her rookie season, Griner left for the Women's Chinese Basketball Association where she played three months for the Zhejiang Golden Bulls and made $600,000.
In 2020, Griner signed a multi-year, $664,544 contract with Mercury, which will end in 2023. She made $221,450 in base salary for the 2021-2022 season.
Currently, Griner is under investigation for what the Russian government claimed was a "large-scale transportation of drugs."
She was arrested in February at a Moscow airport for allegedly smuggling cannabis. But U.S. State Department officials have classified her as "wrongfully detained."
The trial for the professional athlete will begin on Friday, and she will remain under Russian custody until it ends.
Despite being under detention, Griner will be paid her full salary for the 2022 WNBA season.
As per Spotrac, Griner is set to receive $227,900 in salary for the upcoming season.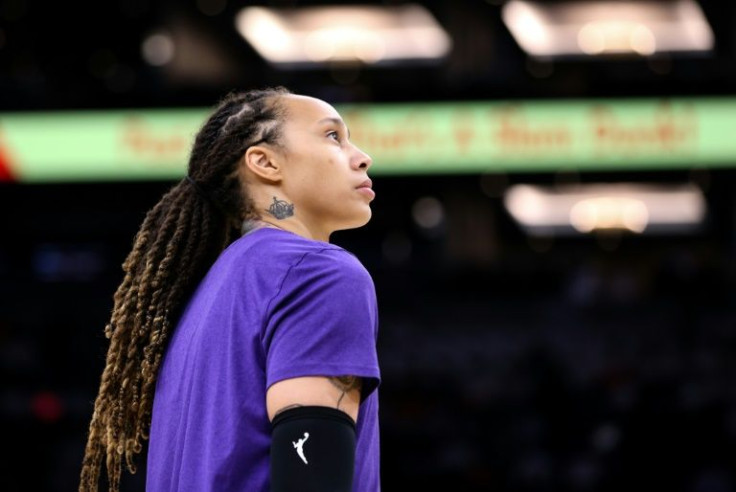 © Copyright IBTimes 2023. All rights reserved.