Bullish On Best Buy? Director Ups His Stake With Stock Purchase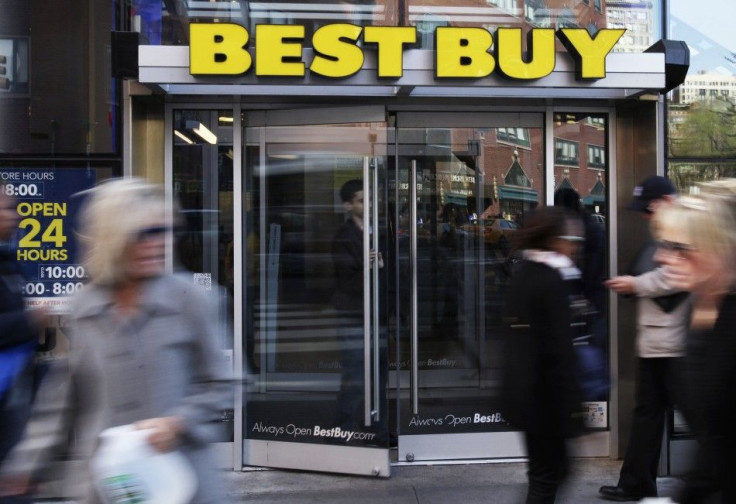 Matthew Paull, an independent director of Best Buy Co. (NYSE: BBY), bought more shares this week after prospects of a takeover by former CEO Richard Schulze materialized.
Paull paid $109,783 for 6,500 shares in the company on Tuesday, upping his stake to 24,669 shares – more than twice the exposure he had at the beginning of last year, according to the company's proxy statements.
This week's purchases were reported to the U.S. Securities and Exchange Commission. Paull has been a Best Buy director since 2003.
The stock purchase is essentially a vote of confidence from one of the beleaguered company's top executives. Or it could be a gamble that a takeover may come at a much higher price.
Shares of the Richfield, Minn., retailer surged 6 percent this week on a report that Schulze, 71, who owns about 20 percent of the company, may win support and financing from four top private equity firms.
Best Buy has been pummeled recently.
Profits plummeted 90 percent last quarter, the company has hemorrhaged $720 million in cash in the last two quarters and owes $1.7 billion. New CEO Hubert Joly has embarked on a massive effort to steer the company away from insolvency by closing bigger stores, focusing on mobile technology and revamping the company's e-commerce strategy.
As part of that effort, Best Buy recently embarked on a deal with eBay Inc. (Nsadq: EBAY) of San Jose, Calif., to offer 24-hour support Geek Squad service plans. It's also launching 28 Geek Squad centers in Target Corp. (NYSE:TGT) stores to boost revenue from its popular tech support service.
Paull, 60, serves on Best Buy's auditing committee. He's a former CFO of McDonald's Corp. (NYSE: MCD).
Shares of Best Buy fell 13 cents to $18.27 Friday afternoon.
© Copyright IBTimes 2023. All rights reserved.