BuzzFeed To Close News Operation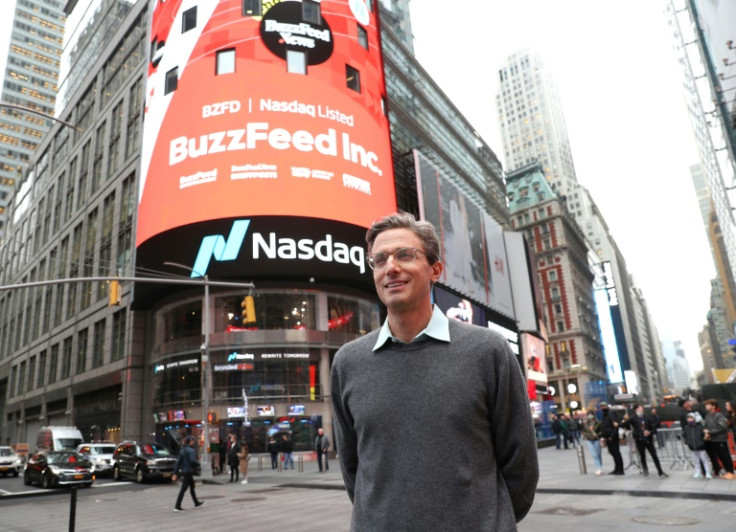 BuzzFeed announced Thursday that it was shutting its news division as part of cost-saving cuts, signalling the end of one of the most notable news websites of the internet era.
The company cited challenges including recession in the tech sector and the struggling stock market, with CEO Jonah Peretti admitting he was partly at fault for the closure.
"We are reducing our workforce by approximately 15 percent today... and beginning the process of closing BuzzFeed News," Peretti wrote in a memo to staff.
BuzzFeed shares plunged more than 20 percent on Wall Street following the news.
Peretti said the company had come to the conclusion that it "can no longer continue to fund BuzzFeed News as a standalone organization."
He added that it would now concentrate its news output on its HuffPost website.
Peretti also cited the coronavirus pandemic, less capital, a decelerating digital advertising market and "ongoing audience and platform shifts."
"Dealing with all of these obstacles at once is part of why we've needed to make the difficult decisions to eliminate more jobs and reduce spending," he said.
Peretti conceded that he could have reacted better to the challenges.
"I also want to be clear: I could have managed these changes better as the CEO of this company and our leadership team could have performed better despite these circumstances," he wrote.
Peretti admitted that he had decided "to overinvest in BuzzFeed News because I love their work and mission so much."
"This made me slow to accept that the big platforms wouldn't provide the distribution or financial support required to support premium, free journalism purpose-built for social media," he wrote.
Peretti added that he regretted that he didn't hold the company to higher standards for profitability.
BuzzFeed, an American digital company created in 2006, first became known for its lists and topical quizzes.
But in late 2011 it founded BuzzFeed News, which won a number of awards and became a symbol of a new wave of internet media companies.
It received plaudits for its investigative work won a Pulitzer Prize in 2021 for its coverage of the Chinese government's detention of Muslims in Xinjiang.
In November 2020, the platform headquartered in New York bought the Huffington Post news site from Verizon, without disclosing the amount.
"Moving forward, we will have a single news brand in HuffPost, which is profitable, with a loyal direct front page audience," Peretti wrote.
He added that the company would offer some jobs at HuffPost and BuzzFeed.com to BuzzFeed News staff members.
© Copyright AFP 2023. All rights reserved.