'Call Of Duty 2021': Leaked Images Unveil Game's Reveal Date And Time, Beta, Settings
KEY POINTS
"Call of Duty 2021" is currently in development
The game is set to release sometime this year
Rumors suggest it will be announced on Aug. 19
An artwork that is said to be from "Call of Duty 2021" has leaked online, unveiling a lot of details about the game and suggesting that an official reveal may happen next week.
A reliable industry insider and data miner, known as The Cheeseburger Boys, tweeted images showing the supposed artwork for "Call of Duty 2021" Thursday. Although they have been taken down reportedly due to a copyright claim by Activision, some fans were about to make copies of the said images and uploaded them on various sites.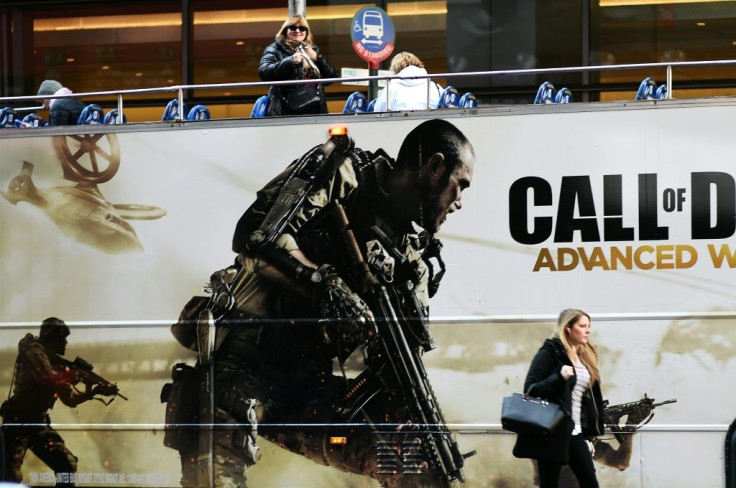 The leaked images seemingly confirm the official title of this year's franchise installment, which is "Call of Duty: Vanguard." The pictures also reveal the game is set during World War II, which aligns with previous rumors.
The game features an Ultimate Edition and those who are able to purchase it will have early access to the game's open beta. Moreover, the leaked images confirm that the next-generation upgrade from PlayStation 4 to PS5 or from Xbox One to Xbox Series X and Xbox Series S is not free.
Cross-gen Bundle is also mentioned in the supposed "Call of Duty 2021" artwork. It appears Activision has prepared three editions for gamers -- Standard Edition, Cross-Gen Bundle and Ultimate Edition.
There are three leaked images, two of which are for the game's Ultimate Edition and feature four characters with three men and a woman in soldier uniforms. Their outfits are certainly not of this era and the weapons they are holding scream the World War II period. As for the third image, it mentions three operator skins for characters Lucas, Wade and Polina.
Meanwhile, industry insider Tom Henderson offered an exciting detail about the upcoming "Call of Duty" installment and claimed four other people had verified this piece of information.
Henderson mentioned Wednesday that the reveal of "Call of Duty: Vanguard" or "something related to Vanguard" will take place on Aug. 19.
"Details on the event/reveal are being shared today under NDA to select people. These types of calls usually happen at around 1 PM EST," he added.
These latest leaks about "Call of Duty 2021" are definitely exciting. However, in the absence of an official confirmation, fans are advised to temper their expectations.
"Call of Duty 2021" is currently in development at Sledgehammer and is expected to launch sometime in 2021.
© Copyright IBTimes 2023. All rights reserved.