'Call Of Duty: Black Ops 2' Release Date Apparently Confirmed By Pre-Order Cards; Is It Nov. 13?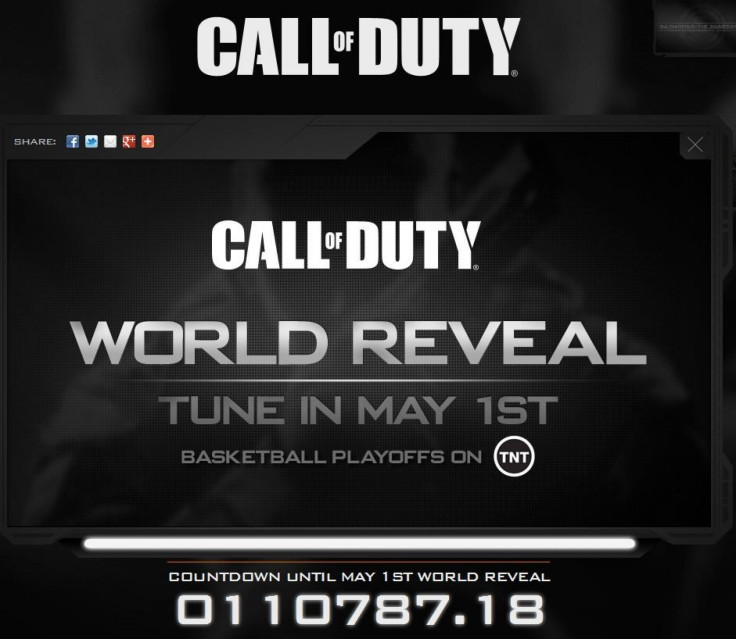 The upcoming edition of Activision's Call Of Duty Franchise is likely to be released on Nov. 13, and as the earlier rumor suggested, the game will indeed be called Call Of Duty: Black Ops 2.
The news came from IGN that reported a recently leaked photo of two pre-order cards shown up at Target. The cards apparently confirmed the title of the next Call Of Duty game and the release date of the same with 11.13.12 being the date printed on it.
Rumors about Call Of Duty: Black Ops 2 started gaining momentum after a teaser trailer was released on the series' official website. As suggested by the teaser, a new Call Of Duty game will be revealed during the NBA Playoffs on May 1.
Although the teaser hasn't provided further details, it does look a lot like Black OPS, and is also developed by Treyarch - the same firm behind the 2010 smash, according to a Redmond Pie report. With an official glimpse of the new title to be unveiled at the US basketball play-offs, we'd expect the trailer to be uploaded to the countdown site thereafter, the report added.
With the last iteration - Call Of Duty: Modern Warfare 3 - reaching the billion dollar mark in just 16 days, the franchise has continued to break its own records in terms of sales. In December last year, Activision reportedly announced via a press release that its Modern Warfare 3 video game reached the $1 billion mark in just 16 days, three days earlier than the 2009 hit movie Avatar, which achieved the same record in 19 days.
According to IGN, the revelation on May 1 would be followed with more information the following day, as supported by leaked marketing material pointing to the date as May 2, which emerged earlier this month.
Apart from the photo of the pre-order cards that surfaced at Target, several other leaks, including a website and Amazon product listing, also suggested that the next game might be Call of Duty: Black Ops 2, IGN reported.
© Copyright IBTimes 2023. All rights reserved.