'Call of Duty: Black Ops 3' Double XP Weekend Coming, Fans Discover Newest Easter Egg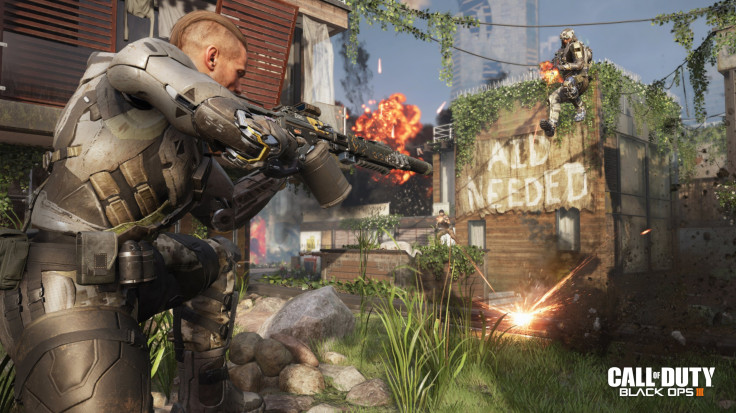 "Call of Duty: Black Ops 3" fans can take advantage of the weekend to get a good run on the XP points. Developer Treyarch has announced a double XP weekend from Nov.19 to Nov. 23.
This event will be available for the multiplayer mode and the zombie mode. It will also be available on all platforms, the PS4, Xbox One and PC, Charlie Intel reported. Details have yet to be revealed, but Treyarch has ensured fans in South America that the team is currently investigating the connectivity issues, to avoid botching the double XP weekend.
For players, who are still suffering from connectivity issues, Activision has released a few tips on how to connect to "Call of Duty: Black Ops 3." This can be seen in the link here.
In related "Call of Duty: Black Ops 3" news, a new Easter Egg has been sighted for the game. The new Easter Egg has been related to zombie mannequins in the Nuketown map, Gamerant reported. Previously, players have discovered that the mannequins in the map can actually come to life once their heads are shot. This will only happen when the players does this in the first two minutes from when the match starts.
Similarly, there is another way to enjoy the Easter Egg. What players need to do is shoot off all the arms on the mannequins under the two-minute timeline. The entire arm needs to be shot off and both arms need to be removed from the mannequins for this to work. Once this is done for all of the mannequins, what will happen is the Freeze Frame Easter Egg.
As seen in the video below, the mannequins will move when the players are not looking. But the moment the players look at the mannequins, they will freeze in their tracks. This has a creepy vibe to it, because every time the mannequins are out of player's view, they come closer to the player.
"Call of Duty: Black Ops 3" Nuketown Easter Egg (Credit: YouTube/chaosxsilencer)
© Copyright IBTimes 2023. All rights reserved.
FOLLOW MORE IBT NEWS ON THE BELOW CHANNELS