'Rise Of The Tomb Raider' Xbox 360 Analysis Shows Good Playability Despite Missing Details, More Sales Expected With PS4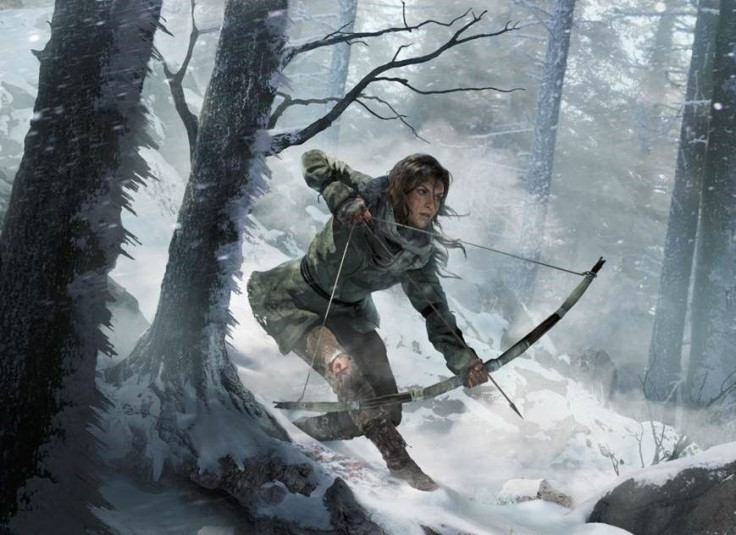 Players who are still on the Xbox 360 need not despair. One of the awaited timed-exclusive titles for the Xbox platforms, "Rise of the Tomb Raider," is still worth playing on Microsoft's last-gen console.
In a tech analysis conducted by Eurogamer's Digital Foundry, the Xbox 360 holds up impressively well with the kind of technology used for "Rise of the Tomb Raider" even with the older console's own hardware limitations. What makes the Xbox 360 port separate from other titles' ported versions is that the developer still came up with a version that is worth the gameplay.
As expected, the Xbox 360 version has considerably low image quality and very limited texture filtering. Additionally, the limited hardware also poses real-time rendering for cut-scenes impossible, so these have been pre-rendered as captures based on the Xbox One version.
However, what developer Nixxes did for the other aspects of "Rise of the Tomb Raider" was to replace some effects to achieve an experience that is fitting of the Xbox 360, but also fitting as a lower-port version. According to the report, character rendering needed a few paring back, such as in the skin, hair and shadows.
Missing details on the side, the Xbox 360 port does offer what is claimed to be a playability and responsiveness that rises above the Xbox One version. Overall, "Rise of the Tomb Raider" is still a good play on the Xbox 360, especially for gamers who are in it more for the experience than the visual offerings that are more suited for next-gen consoles.
With the title already out for a week on the Xbox One and Xbox 360, it seems that sales of the game did not impress everyone. Over at Sony's camp, Senior Product Manager Chris Brown aired out his dissatisfaction on the U.K. sales. Game Informer spotted the tweet, where Brown stated that sales were fairly low. Sony appears hopeful that more sales will come once the game releases on the PS4 in 2016.
"Rise of the Tomb Raider" is currently a timed exclusive title for the Xbox One and Xbox 360. However, PC and PS4 players will also be getting the title sometime in early and late 2016 respectively.
Xbox 360 analysis of "Rise of the Tomb Raider" (Credit: YouTube/DigitalFoundry)
© Copyright IBTimes 2023. All rights reserved.
FOLLOW MORE IBT NEWS ON THE BELOW CHANNELS