'Call of Duty: Black Ops 3' Limits Nuketown Map, XP Increase Coming For Search & Destroy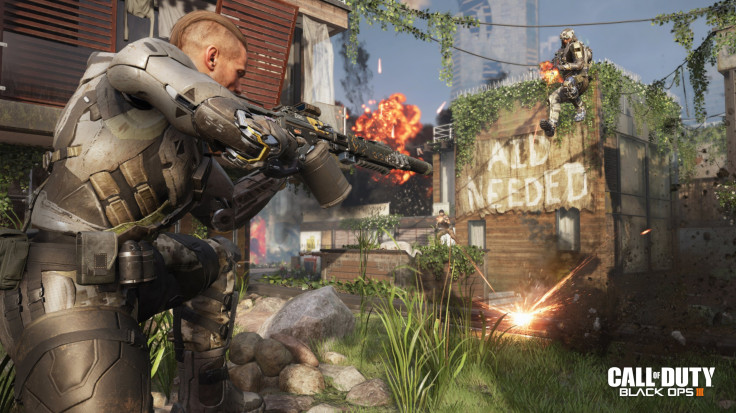 Even with "Call of Duty: Black Ops 3" already out for players to enjoy, the work for developer Treyarch is far from over. Players can expect some changes with the latest hotfix, as well as some lined up plans for the game.
Just recently, the studio released a hotfix to stabilize the overall experience of the game. According to PlayStation Lifestyle, the hotfix rollout may be one of the reasons why some players of "Call of Duty: Black Ops 3" may be experiencing matchmaking issues.
What should be done for players, who have yet to download the fix, is to close and restart the game. Another way to initiate the download is to disconnect from the game, go to the main menu and reconnect. The hotfix should be downloaded to provide the best experience for gamers.
Treyarch has officially announced some of the inclusions in the hotfix, which features changes in game settings, updates in minor playlist and changes in Arena Pro, among others.
There was also a change in Nuketown, VG 24/7 reported. Part of the hotfix appears to have removed the dedicated playlist that was meant for Nuketown alone. The studio confirmed the change via a tweet.
"FYI: Nuketown-only playlist weekend has ended. Nuketown now available in Bonus > Chaos Moshpit for those who have downloaded the map," said Treyarch via Twitter. The change will now see Nuketown coming in rotation, though players can no longer play Nuketown alone or at any time that they wish.
Finally, Treyarch is planning to increase the XP earned for kills made in the Search and Destroy Mode. Treyarch's David Vonderhaar has responded to a fan query, confirming the studio's plans for the mode and how much they will be changing the XP.
Charlie Intel spotted the tweet, where Vonderhaar confirmed that the XP will be increased to 500 from the original 250. For now, this is the only confirmation, as no exact date has been announced for when the changes will be made.
"Call of Duty: Black Ops 3" Nuketown map trailer (Credit: YouTube/GamesHQMedia)
© Copyright IBTimes 2023. All rights reserved.
FOLLOW MORE IBT NEWS ON THE BELOW CHANNELS