'Plants vs. Zombies Garden Warfare 2' Coming In February, Z7-Mech, Preorder Bonus Spotted In Trailer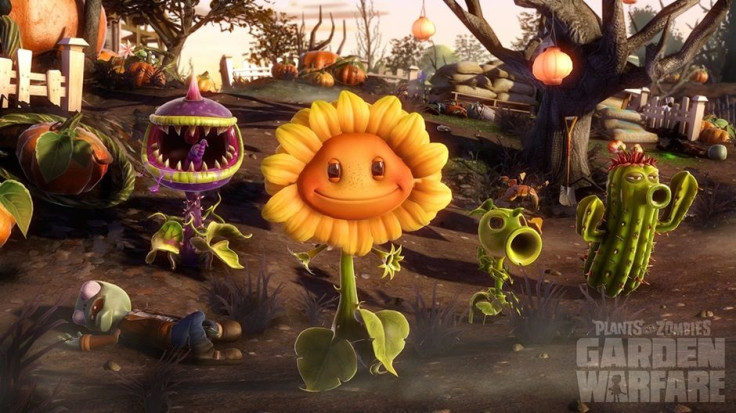 A new adventure with Electronic Arts' successful plant shooter "Plants vs. Zombies Garden Warfare 2" will be springing to life before the next spring season. The publisher has confirmed a release date, and fans can now prepare for the awaited sequel at the start of 2016.
The game is now dated for a Feb. 23, 2016 release date, coming in earlier than its predicted spring 2016 release date, GameSpot reported. As per an earlier reveal, the game is now coming to more platforms, including the Xbox One, PC and PS4.
To celebrate the announcement, EA has also released a new trailer, which features the Grass Effect Z7-Mech suit. The suit will be used in battle by the zombies. Fans of the "Mass Effect" franchise will be familiar with this suit, and in the game, this will transform the zombie into an undead Commander Shepherd character.
The Grass Effect Z7-Mech suit will be available as a preorder. Considering that "Plants vs. Zombie Garden Warfare 2" is coming in earlier, fans better hurry with the preorders. The battle suit will be available at the start of the game for any preorders made, DualShockers reported. In addition, to the Grass Effect Z7 Mech suit, 14 emoji character customizations will also be added in as bonus preorder content.
Check out the trailer below to see the Grass Effect Z7-Mech in action. Some of the members of the development team shared their thoughts on bringing the battle suit to the "Plants vs. Zombies Garden Warfare 2." In terms of design, Shepherd's suit was recreated to suit the style of the plants shooter without losing its signature design.
"Plants vs. Zombies Garden Warfare 2" will be introducing new modes to the game. This includes the 24-player Herbal Assault, Backyard Battleground and Graveyard Ops co-op mode. Six new character classes and 12 maps will expand the world this time around.
"Plants vs. Zombies Garden Warfare 2" trailer (Credit: YouTube/Plants vs. Zombies)
© Copyright IBTimes 2023. All rights reserved.
FOLLOW MORE IBT NEWS ON THE BELOW CHANNELS