Call of Duty: Black Ops Sales Top $1 Bln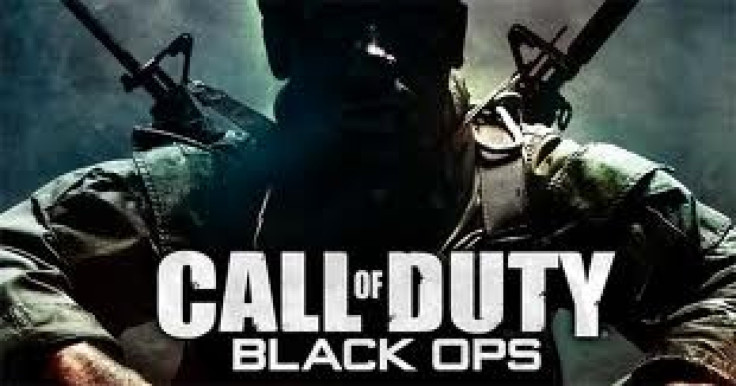 Activision's latest video game Call of Duty: Black Ops have surpassed the $1 billion mark in worldwide sales in just about 42 days from its launch on Nov.9.
In its first five days alone, the game sold more than $650 million worldwide, outpacing theatrical box office, book and video game sales records for five-day worldwide sell through in dollars, according to internal Activision estimates and boxofficemojo.com.
The game exceeded Activision's previous five-day worldwide record of $550 million set by last year's Call of Duty: Modern Warfare 2.
On the opening day itself, the game set a sales record of raking in $360 million from North America and the United Kingdom alone in the first 24 hours of its release, as compared to last year's estimated day-one sell-through of $310 million for Call of Duty: Modern Warfare 2 in North America and the United Kingdom.
More than 600 million hours have been logged playing Call of Duty: Black Ops, which was officially announced on April 30, 2010. The game is the seventh installment of the Call of Duty series and the third game in the series to be developed by Treyarch, an American video game developing company.
Call of Duty: Black Ops was initially only available for pre-order on PC, Xbox 360, and PlayStation 3. However, Activison has since confirmed that it will also be released for the Nintendo Wii as well as the Nintendo DS.
Global audiences have logged billions of hours online with Call of Duty games on Xbox LIVE, the Playstation Network and on personal computers.
According to Microsoft, the average player logs on more than once a day and plays for more than one hour each time. Over half of that time is spent playing online with and against friends, illustrating the unique social characteristics of the game.
In all of entertainment, only Call of Duty and Avatar have ever achieved the billion dollar revenue milestone this quickly, said Bobby Kotick, CEO of Activision Blizzard.
Call of Duty continues to rewrite not just the record books, but also the rules of interactive entertainment, says Eric Hirshberg, CEO of Activision Publishing. Even more remarkable than the number of units sold is the number of hours people are playing the game together online which are unprecedented.
Call of Duty: Black Ops is rated M (Mature) by the Entertainment Software Rating Board for Blood and Gore, Intense Violence and Language.
Call of Duty is a first-person and third-person shooter video game series franchise, created by Ben Chichoski. The game, which was released on Oct. 29, 2003, is based on the Quake III Arena engine (id Tech 3), a game engine developed by id Software for Quake III Arena and has been used in many games under the Quake III Arena engine and Quake III: Team Arena engine branding.
The Call of Duty series initially began on the PC, and later expanded to consoles and handhelds, and several spin-off games have also been released alongside the main series.
The majority of the games in the series have been set primarily in World War II, with the exception of Call of Duty 4: Modern Warfare, Call of Duty: Modern Warfare 2 which are set in modern times, and Call of Duty: Black Ops which is set in the Cold War era.
The Call of Duty video games are published and owned by Activision and published for Macs by Aspyr Media and have been developed primarily by Infinity Ward and Treyarch.
At the third-quarter 2010 earnings call, Activision confirmed that the eighth installment of the franchise - a first person shooter (FPS) - was currently in development and due for release during the back half of 2011.
FOLLOW MORE IBT NEWS ON THE BELOW CHANNELS