'Call of Duty: Warzone' Hack Allows Players To Use This Weapon As A Free Killstreak
KEY POINTS
"Call of Duty: Warzone" Season 2 is currently live
The new season introduced a plethora of things, including new weapons
JOKR launcher could be used to wipe out the entire squad
It appears that a new and explosive meta is beginning to surface in "Call of Duty: Warzone." It involves the JOKR launcher and has unbelievably powerful capabilities that players could use as a free killstreak.
The JOKR rocket launcher appears like a lethal weapon for many "Call of Duty: Warzone" players. Several clips shared on Reddit and other forums demonstrate why some players believe it is a powerful, accurate and more predictable version of the sniper rifle. They also claim that it is an excellent choice for killing enemies from afar.
While to some "Call of Duty: Warzone" players the JOKR only locks on to vehicles, Reddit user InGeorgeWeTrust proves that it is not true. In a clip, the player demonstrates the incredible use of JOKR rocket launcher and CLuster Strike to flush out campers and greet them on their escape with a devastating blow. The player runs to a stairwell and activates the Cluster Strike, raining lethal missiles on the building's roof, as well as on escaping opponents.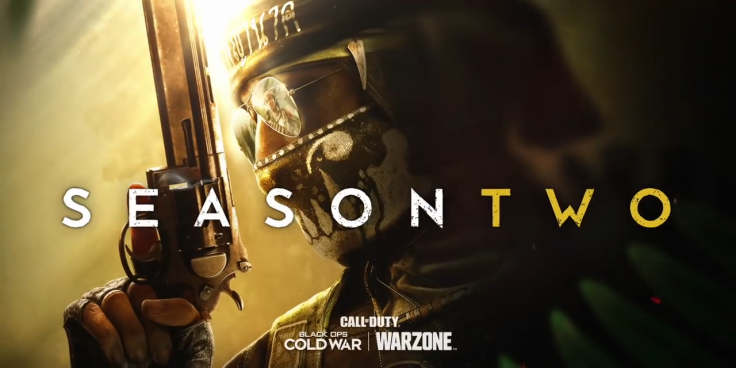 The campers are left with a few viable choices and it turns out that the need to survive the blast is their best option. To take cover, the nearest location is the stairwell but unfortunately, the player is already positioned below and launches the JOKR. The single shot takes out the entire team, who were at the time clueless on what's waiting for them at the stairwell.
Reddit user Joel_Cantelo shared another clip showing why JOKR is one of the best ways to counter any sniper in "Call of Duty: Warzone." The opponents are positioned on a radio tower in Verdansk's airport area. The player uses the JOKR rocket launcher to eliminate the enemies on the radio tower immediately.
The JOKR is already a powerful weapon in "Call of Duty: Warzone" but it has more to it. Some players believe it is a new meta that could change the way they play the battle royale title. Most of these assumptions stem from the fact that JOKR unleashes massive damage on infantry, making it almost impossible to escape the blast.
© Copyright IBTimes 2023. All rights reserved.
FOLLOW MORE IBT NEWS ON THE BELOW CHANNELS