A Call For Science In A Congested CBD World
In 2019, there are hundreds of companies actively participating in this new age cannabidiol (CBD) gold rush. For such a highly regulated industry, the CBD market is becoming a wild west of sorts. Without clear direction from Congress or the FDA, companies are throwing nutraceutical products into the proverbial ring just to make a buck. Claims of "purity" without any lab testing and warehouse raids by state governments have left the legitimate companies working in CBD to separate themselves and their credibility.
Recent reports indicate the CBD market is estimated to grow by 700 percent by 2020. Projections state that the CBD market will grow to $2.1 billion in consumer sales by 2020 , with $450 million of those sales coming from hemp-based sources. According to Debra Borchardt, a retail reporter from Forbes, "Not only is the market projected to grow by leaps and bounds, but it has already been targeted by many industry insiders. There are more than 800 CBD products in the marketplace in Washington state alone. This makes it difficult for consumers to know what is what when they are trying to buy CBD products."
Companies making CBD oils, tinctures, pills, balms and salves will need to remain competitive and differentiated. But how will they do that, given the lack of clarity in regulation and a confused customer base? Will they start to venture into the ethical pharmaceutical markets which call for much more detailed labeling, supported by clinical trials and targeted indications? Don't bet on it. Chances are, we will see a few cycles of industrial cannibalism through consolidation and failure first. The field will wax and wane through the sale of dubious products with spurious labels and a curious collective of sparsely educated doctors who will make erroneous medical claims.
Ziva Cooper, research director of the Cannabis Research Initiative at the University of California, Los Angeles, told MarketWatch there's not enough peer-reviewed research available to show CBD's efficacy. Simply put, we need more solid science to back up anecdotal consumer claims that this works. There are companies that are working within federal and state guidelines to pursue research in this field and developing therapeutics for degenerative diseases - the most popular being GW Pharmaceuticals and its flagship product Epidiolex. The CBD-based drug was approved in November as a treatment for Lennox-Gastaut syndrome or Dravet syndrome.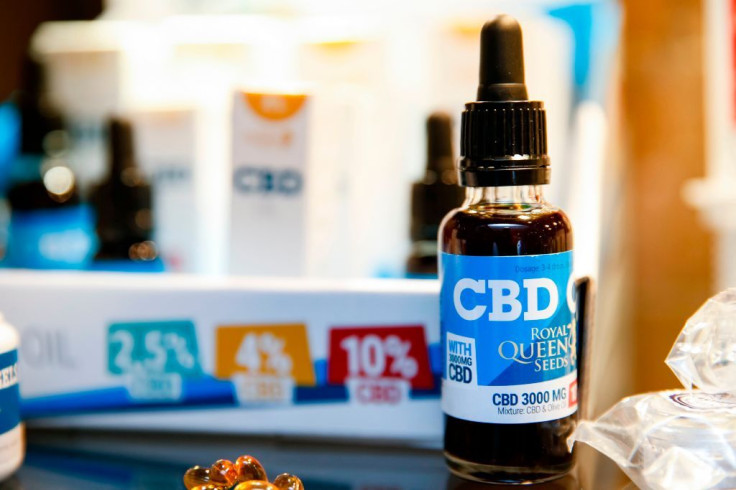 Another cannabinoid therapeutics company, Kannalife , is the only company with a license to research "Cannabinoids as Antioxidants and Neuroprotectants" and has created its own CBD-like molecule, called KLS-13019. The company is working with Temple University under a grant from the National Institutes of Health to research this molecule, and study its effects on the treatment of chemotherapy-induced neuropathic pain and as a potential non-addictive pain management solution.
A big hindrance of this landscape, both from a pharmaceutical and nutraceutical perspective, is government regulation. With the passage of the 2018 Farm Bill, the federal government made a distinction between hemp and marijuana - reclassifying industrial hemp to be excluded from the Controlled Substances Act. That was seen as a big win in the cannabis community, but the FDA still gets a say. According to recently resigned FDA commissioner Scott Gotlieb, "both THC and CBD are subject to FDA regulation because they are either active ingredients in drugs or the subject of substantial clinical investigations. Because of this status, the FDA has stated CBD and THC may not be sold as dietary supplements or added to food sold in interstate commerce."
There is a new Acting Commissioner at the FDA, Ned Sharpless, which adds even more uncertainty to the marketplace. Now states are left to fend for themselves, deciding how to regulate based on federal guidelines. Some states, like California and Ohio, are cracking down on retailers and raiding their warehouses. The New York City Health Department is embargoing food products containing CBD and will be fining companies starting in July.
Federal guidelines aren't slowing down any time soon. Though it's projected to take between one and three years before it is all sorted out, companies are still going to sell products on the market and benefit from the increase in consumer demand. The real benefit of CBD is coming down the line with science-focused companies doing research into cannabinoids to prove efficacy and make real change for diseases that have yet to see symptomatic relief.
Dean Petkanas is CEO of Kannalife Sciences, Inc., which holds the exclusive license from the federal government to commercialize a cannabinoid patent currently held by the National Institutes of Health.
© Copyright IBTimes 2023. All rights reserved.
FOLLOW MORE IBT NEWS ON THE BELOW CHANNELS