Cameron Dalziel, MH17 Victim, Had His Credit Card Stolen And Used By Looters Who Robbed The Crash Site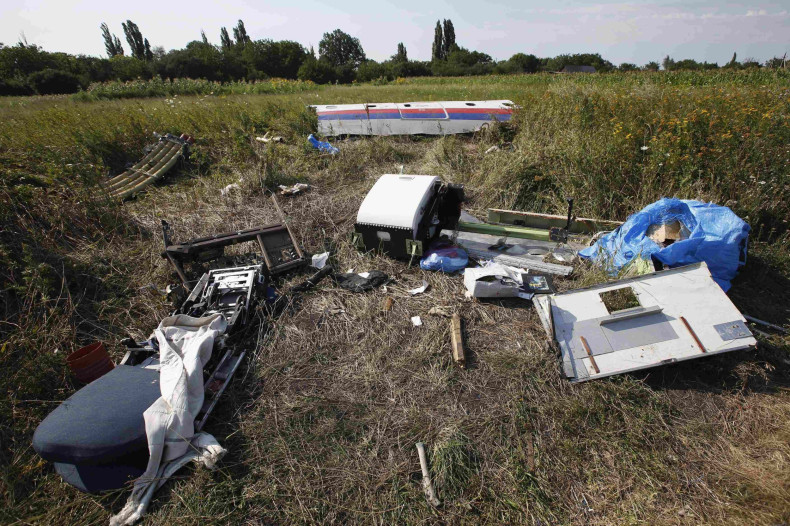 One of the 298 victims in the Malaysia Airlines MH17 crash reportedly had his credit card stolen from the site where the plane went down in eastern Ukraine and used by pro-Russian rebels who looted the area.
Cameron Dalziel's wife, Reine, said she had to cancel her husband's credit card when she saw account activity in the days after the jet was shot down on July 17. Reine's brother, Shane Hattingh, told CNN the credit card was likely stolen by "heartless" pro-Russian rebels who officials said stole from the crash site.
"People are abusing it in the Ukraine," Hattingh said. "They have no respect for each other, look what they're doing. It's no surprise that they were treating the remains of people like that. It made me angry beyond words."
Cameron Dalziel was a South African man with a British passport aboard MH17. He had recently moved to Malaysia with his wife and two children.
Reports have emerged in the week since the crash that pro-Russian separatists removed bodies and destroyed evidence of the crash. Ukrainian officials said some of the rebels stole credit cards, money and jewelry from the deceased victims and even answered their phones.
"I have received information that terrorist death-hunters were collecting not only cash and jewelry of the dead passengers but also credit cards," Ukrainian official Anton Gerashchenko said. "My humble request to relatives of the victims is to freeze their credit cards, so that they won't lose their assets to terrorists."
Ukraine's National Security and Defense Council spokesman Andrei Lysenko confirmed reports of the looting and said there were no limits to the "cynicism of these gangsters."
"According to our information, apart from picking up valuable personal belongings of the passengers, terrorists are using credit cards of the victims," he said.
Phil Williams, a journalist from Australian Broadcasting Corporation who was at the site in the days following the crash, said it was apparent passengers' belongings were stolen.
"It really does look, I'm afraid to say, as though there has been some sort of looting here because virtually every bag we've seen has been opened," he said. "It looks like it's been rummaged through, and if that's true that's a very distressing element to this whole disaster."
The Dutch Banking Association said in a statement that families of the victims who were subjected to credit card theft would be compensated. 193 passengers of the 298 on board were Dutch.
"International media reports that victims of debit cards may have been stolen. Most important is that a debit card without a PIN is basically unusable," the statement read. "If necessary, banks will take preventive measures. Any damage resulting from abuse of [bank cards] will compensate the next of kin."
The Netherlands' De Telegraaf reported family members who called the victims' phones after the crash said their calls were answered by "eastern European-sounding voices." The Huffington Post UK reported many telephone companies, which would not confirm reports calls were answered "out of privacy considerations," said phone contracts could be cancelled without a death certificate.
Malaysia Airlines Flight MH17 was en route to Kuala Lumpur from Amsterdam when it was shot down in eastern Ukraine last Thursday, killing all 298 people on board. Separatists, who are reported to have shot down the plane using a surface-to-air missile, moved bodies from the crash area, which spans over 30 miles in eastern Ukraine.
Dutch Prime Minister Mark Rutte called the treatment of the deceased victims "utterly disgusting."
"I am shocked by the images of utterly disrespectful behavior at the crash site," he said. "There are people fooling around amongst the debris with personal and recognizable items of the victims. This is utterly disgusting."