Can Apple Inc. Survive The iPhone? Shift To Lower-Margin Services May Not Please Investors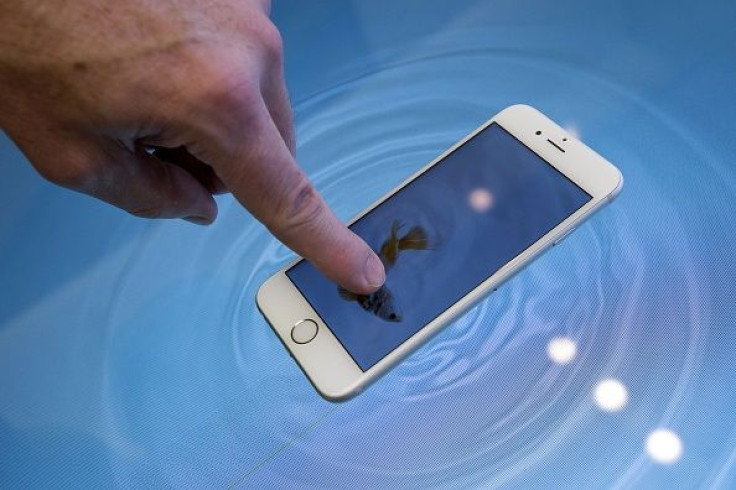 Apple's iPhone is the most profitable product in history, but rivals have caught up on quality and are nibbling away with excellent smartphones sold at zero profit. With global sales of smartphones slowing, even in new markets like China, now the iPhone's biggest, and India, which is not expected to grow as fast, the eternal question for Apple is more urgent than ever: What happens when the iPhone begins to decline?
To date, Apple has sold more than 750 million iPhones with a margin of nearly 70 percent. It's the main reason Apple is sitting on a cash pile of more than $200 billion. The iPhone represents 60 percent of Apple's revenue and has driven it to become the world's most valuable company, with some suggesting the company is worth more than $1 trillion.
The explosive growth Apple has experienced simply cannot continue so the question is what, other than an Apple car, could drive the next phase of growth in Cupertino?
Goldman Sachs analyst Simona Jankowski Wednesday gave us one possible answer: Apple is no longer a hardware company; it is a services company. "We expect that over the next year, the focus will shift from unit growth to installed base monetization and recurring revenues," Jankowski said in a note to clients. "Apple's model has already tilted that way with its new iPhone 6s installment plans, and we see the upcoming TV service as a powerful next step."
Based on this prediction, Goldman Sachs has updated its rating for Apple shares to a Conviction Buy and called for a share price of $163 in the next 12 months, up from its current price of $117. Apple's share price is one of the most talked about on global stock markets, but most of that talk is typically negative. "Apple's share price is always weighed down by pessimism and uncertainty about the future, and specifically the worry that whatever stellar numbers the company is currently putting up just can't last," Jan Dawson from Jackdaw Research told International Business Times. "Whether that's rational or not at any given point in time is debatable, but it definitely does impact the stock price."
Analysts have been predicting for a couple of years a slowdown in iPhone sales, but with the launch of the much larger iPhone 6 and iPhone 6 Plus in 2014, as well as its explosive growth in China due to a deal with the world's biggest carrier, China Mobile, Apple has simply continued to post huge figures quarter after quarter.
However, it will have to come to an end at some point, and, with most major markets already conquered, that is likely to happen in the next couple of years, said Imran Choudhray, a research director at Worldpanel ComTech. He said being so dependent on the success of a single product could be a problem. "Apple is too much dependent on the iPhone. In a launch quarter, the iPhone contributes to as high as 69 percent of total Apple revenues, which means Apple's entire performance is dependent on it," Neil Shah of CounterPoint Research told IBT. "iPad and Mac revenues have been flat, and growth has stalled and is slower relative to iPhone."
This backs up Goldman's assertion that Apple needs to become a services company to avoid over-dependence on the iPhone.
However, not everyone agreed. "Apple has just launched several new products, including the Apple Watch, the new Apple TV and the iPad Pro, each of which could drive several billion dollars in sales in the near future. So I'd argue the next phase of growth drivers is already in place," Dawson said.
"Apple-As-A-Service"
Even if this prediction is right, all these businesses combined won't come near the revenue generated by the iPhone. For example, Apple's iPad business at its peak generated just over $11 billion in a single quarter, but that has dwindled to just over $4 billion in the last quarter. The Mac business has been bucking the downward trend in the PC industry recently, but even so it brings in a fraction of what iPhones do, generating just over $25 billion in revenue in the last year for Apple. That's impressive but can't compete with the more than $150 billion the iPhone brought in.
And so Apple is left with two choices -- the first is to become the services company Goldman predicts, the second is to launch the "next big thing" to replace the iPhone.
Jankowski called this newly focused company "Apple-as-a-Service," where the dip in iPhone revenue would be replaced by revenue from services like its App Store, iTunes and Apple Music, content sold on its revamped Apple TV and enterprise apps on its newly minted iPad Pro. This would be augmented by the new installation plan Apple rolled out in the U.S. alongside the launch of the iPhone 6S where customers essentially pay a monthly subscription to always have the latest iPhone.
The problem for Apple is that while it is the undisputed king of smartphones -- it takes 94 percent of all profits in the industry -- it is just one player in a much more crowded marketplace as far as content is concerned. "I definitely do see them giving services more of a focus, but in the video and music subscription markets, competition is pretty tough," Choudhary told IBT. "Content is king here, and unless Apple could leverage something unique content-wise, it seems a tricky challenge for them to make the same game-changing inroads in these markets like they did in the smartphone market."
Struggling
For a long time Apple has been rumored to be launching its own TV subscription service to run on its Apple TV set-top boxes, but the company is struggling to make the necessary deals with broadcasters and content creators, as it did with the music industry over a decade ago when it launched iTunes. Without content of its own, Apple simply becomes a pipe, and with that comes much lower margins. Take Comcast, for example. Its typical profit margins wavered between 10 percent and 11 percent this year, which is a long way off Apple's overall net margins of more than 20 percent. Obviously it is unfair to compare the two businesses directly as Comcast also has to operate a cable infrastructure, something Apple won't necessarily need to do, but it is indicative of a much more competitive business where iPhone-style margins of nearly 70 percent are a dream.
Shah said services are a merely "a hook" as far as Apple is concerned because "it is not a horizontal player but vertically integrated and doesn't have the infrastructure or core competency of becoming one anytime soon." He added content and services may be a "comfort zone" for Apple, and when it comes to another service -- the cloud -- Apple is way behind the competition. "[Cloud] has been a weak spot. It is not in Apple's DNA at the moment to compete with likes of Google, Amazon or Microsoft."
With more than 90 percent of Apple's revenue coming from hardware at the moment, according to figures compiled by CounterPoint, the transition into a services company -- if it does happen -- will take a long time, and that could have a serious impact on Apple's share price. "[Any drop in iPhone sales] would have an adverse effect on share price and could put some pressure on their CEO," Choudhray warned. "We have seen their share price drop in the last week or so with sales forecasts being revisited and estimates coming down. If you look at Apple's success in the last two years, the iPhone has been at the heart of their bewildering performance."
To date, services have brought in less than 10 percent of Apple's revenue, and without original content, on the services side of the business Apple may have to be happy taking its 30 percent cut from sales through its App Store, subscriptions to Apple Music and whatever deals it can strike with TV companies for its Apple TV platform.
Alternatively, it could produce "the next big thing," and while the hugely hyped Apple Car is in development, who can say at this point if it will be anywhere nearly as successful -- or profitable -- as the iPhone.
Apple Inc. (AAPL) | FindTheCompany
© Copyright IBTimes 2023. All rights reserved.
FOLLOW MORE IBT NEWS ON THE BELOW CHANNELS