Apple Inc.'s iPhone 6, 6S Gobble Up 94 Percent Of Smartphone Industry Profit In 2015 Third Quarter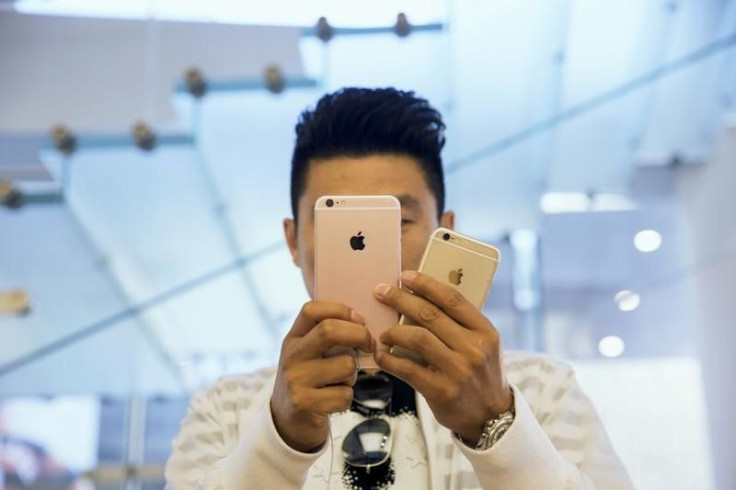 Apple Inc. may not be the biggest maker of smartphones -- that distinction goes to Samsung -- but it is gobbling up almost all smartphone profits so far in 2015, according to new numbers from Canaccord Genuity. Apple took a whopping 94 percent of the total operating income of the nine top global smartphone makers in the three-month period ended in September, up from 85 percent in the year prior, according to analyst Mike Walkley.
Samsung was a distant second with an 11 percent share. The total adds up to over 100 percent because most of the other smartphone makers took losses during the period, according to the equity research firm's estimates. It means the vast majority of smartphone makers from Lenovo to Sony, HTC to BlackBerry all lose money on their smartphones -- and lots of it.
The inability for manufacturers to compete in the premium smartphone market -- phones priced over $400 -- was also blamed for some of the losses. Apple's profit was largely driven by the iPhone 6 and 6 Plus, which have been on sale since 2014, as well as its latest handsets, the iPhone 6S and 6S Plus.
Compared to its profits, Apple has a smaller share of unit sales in the industry -- 14.5 percent and 48 million units during the third quarter of 2015. Samsung pulled in a 24.5 percent share and 81 million units during the same period.
Part of the reason is Apple commands a premium for its iPhone, with an average selling price of $670. That's compared to the $180 average selling price of Samsung's handset lineup in the quarter. Apple was also able to draw a huge operating margin for the period -- 37 percent -- compared to the rest of the industry that either saw smaller profits or lost money.
But this is no place for Apple to sit idle. While Apple set an all-time high for operating profit share, analysts are looking to the all-important holiday quarter, when Apple sold 74.5 million iPhones the year prior, an all-time quarterly high for the company.
"There's a lot of skeptics about what growth could be with the 6S," Daniel Ives, senior analyst at FBR Capital Markets, said in a previous interview. "But the main headwind has been around China because so much of the growth is tied to China for Apple." That's in part because by the end of 2015, smartphone shipments growth in the country is expected to slow to 1.2 percent growth, down from 19.7 percent in 2014, according to IDC.
Despite the expectation of a global slowdown, China continues to be Apple's second-largest revenue market for all of Apple's products and services, with $12.5 billion taken in during the three months ended Sept. 27, up 99 percent from $6.3 billion the prior year. Apple doesn't break down exactly how many iPhones it sells by region in its report. But CEO Tim Cook did reveal in an October earnings call that iPhone sales were up 120 percent in the country during the period on a year-on-year basis.
© Copyright IBTimes 2023. All rights reserved.
FOLLOW MORE IBT NEWS ON THE BELOW CHANNELS