Can The iPad Pro Replace Your Laptop? New 9.7-inch Pro Tablet Is Apple's Lowest Priced Yet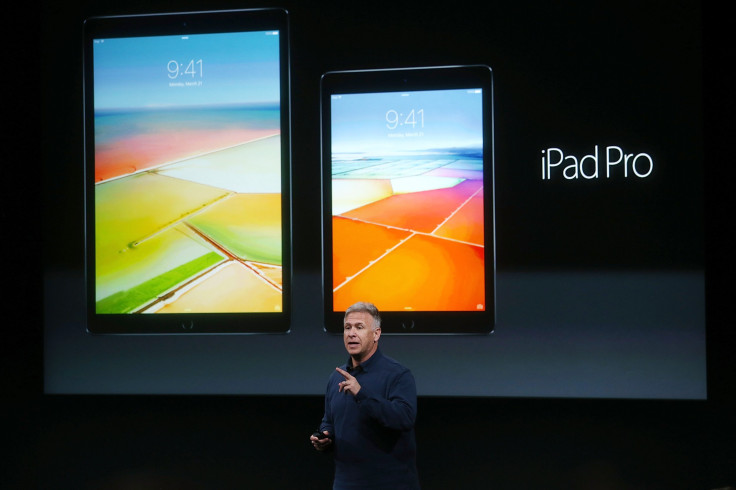 The 9.7-inch iPad Pro was touted by Apple SVP Phil Schiller on Monday as a tablet that can replace a customer's laptop. Schiller said that with the new tablet, which starts at $599 for a 32GB model, Apple was directly targeting users of old Windows laptops. The 12.9-inch iPad Pro starts at $799, making the new model the cheapest iPad Pro so far.
It's a bold claim. Apple has plenty of reasons to think the iPad could finally replace the laptop in specific cases, but it doesn't meet all laptop users' needs.
It all depends on the apps users need to run. The iPad is still a closed-down affair: no apps from outside the App Store in most cases, limited access to the device file system and there's little room for tinkering with system software. A lot of people don't need all that, though, and for those users an iPad Pro may be fine, especially for straightforward tasks like emails, photo management, web browsing and media consumption.
One big boost to the iPad Pro's prospects as a laptop replacement is the new $39 Lightning to USB 3 camera adaptor Apple unveiled alongside the 9.7-inch model, which brings USB support to the iPad. Apple specifically touts the adaptor as also able to "connect USB peripherals like hubs, Ethernet adapters, audio/MIDI interfaces, and card readers for CompactFlash, SD, microSD and more."
This is nothing new: the older USB camera connection kit could do the same thing, as long as users supplied a USB hub with mains power, but Apple didn't advertise this feature, intending it solely for connecting cameras. It opens up the iPad to a range of peripherals that may not have a Lightning version. But as with the previous version, the fact that users need to connect up the USB port to an outlet stops it from working as an on-the-go powerhouse.
The iPad also works well as a laptop, thanks to a new Smart Connector. Keyboards can now connect to the iPad with a magnetic connector on the side, so unlike Bluetooth keyboards that connected to the iPad before, there's no extra batteries or wireless connections to worry about. This feature doesn't sound particularly revolutionary, but it goes a long way to setting up the iPad as a viable laptop replacement.
Thanks to iOS 9, the iPad Pro also supports Split View multitasking. This means users can run two apps side by side at the same time. Depending on the situation, this may be all the multitasking that anyone needs. Sure, a laptop can display several apps at once thanks to a windowed interface, but this may not really be something that users need.
There's still lots of situations where an iPad won't work for people, though. There's no mouse or trackpad support, so all the interaction will have to be done through the touchscreen or keyboard. The storage is also fixed at the size it ships with, with external storage solutions still relatively rare and fiddly to use. But Apple has managed to design a tablet that can replace the laptop for more people than ever before, and the $599 starting price of the iPad Pro may represent a low enough barrier to entry to encourage more people to take the plunge.
© Copyright IBTimes 2023. All rights reserved.
FOLLOW MORE IBT NEWS ON THE BELOW CHANNELS