Canada Lifts COVID Travel Requirements: What To Know About Masks, Vaccines, And More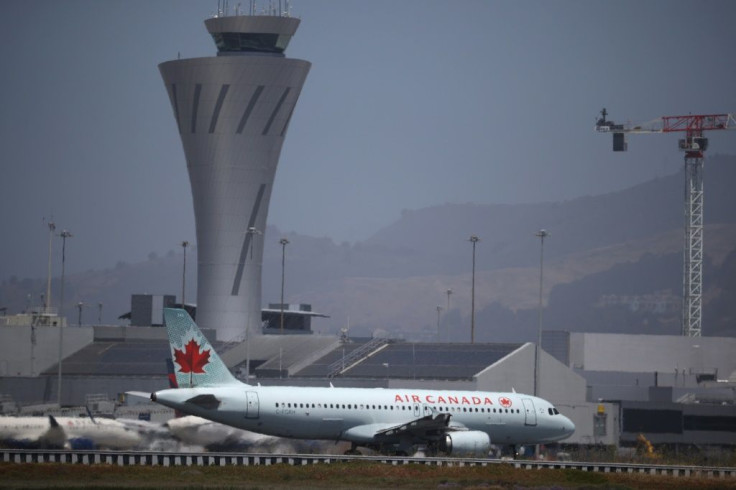 The Canadian government is rolling back its COVID travel mandates after reevaluating its pandemic situation.
Starting on Oct. 1, Transport Canada will remove all COVID entry restrictions, including testing, quarantine, and isolation requirements for anyone entering Canada.
The COVID restrictions are being lifted as 85.41% of the population has received at least one dose of the COVID vaccine and as the country is experiencing lower hospitalizations, a reduced death rate, and greater access to the latest booster shot.
Transport Canada said that travelers, regardless of their citizenship, will no longer need to provide proof of COVID vaccination, undergo testing for the virus, or use the ArriveCAN app or website for entry into Canada. Travelers will also no longer need to report symptoms of COVID-19 upon arrival.
Transport Canada is also removing the requirement to wear masks on planes and trains effective Oct. 1. However, the agency is still "strongly" recommending that masks be worn during these travels.
The cruise industry is also being affected by the change in requirements as ship passengers will no longer need to have pre-boarding COVID tests, be vaccinated, or use ArriveCAN, the agency said. Some safety measures will stay in place, which Transport Canada noted was in line with U.S. requirements.
People are still advised not to travel when they have symptoms of COVID-19, the agency said.
"Thanks largely to Canadians who have rolled up their sleeves to get vaccinated, we have reached the point where we can safely lift the sanitary measures at the border," the Honourable Jean-Yves Duclos, Minister of Health, said in a statement.
"However, we expect COVID-19 and other respiratory viruses will continue to circulate over the cold months, so I encourage everyone to stay up-to-date with their COVID-19 vaccination, including booster doses and exercise individual public health measures," Duclos added.
Travelers can still use ArriveCAN to speed up airport customs by using the app for submitting their customs and immigration declarations.
© Copyright IBTimes 2023. All rights reserved.