Carnival Cruise Line Suspends Operations Through September: How To Get A Refund
After multiple earlier suspensions, Carnival Cruise Line (CCL) has further suspended its cruise operations in North America through Sept. 30 because of the coronavirus.
The cruise line first suspended its cruise-operating schedule on March 13 at the height of the coronavirus pandemic. Now, for the third time, Carnival has extended that suspension and canceled all cruises scheduled through Sept. 30.
Carnival will continue to offer passengers the choice to move their cruise booking to a later date, giving guests a Future Cruise Credit and either a $300 or $600 Onboard Credit, or to receive a full refund. Refunds and Future Cruise Credits can be obtained online until May 31, 2021.
"During this unprecedented pause in our business, we have continued to assess the operating environment and confer with public health, government and industry officials," Carnival Cruise Line President Christine Duffy told said in a letter to employees and travel customers.
"We have watched with great interest as commerce, travel and personal activities have begun to start back up, and once we do resume service, we will take all necessary steps to ensure the health and safety of our guests, crew and the communities we bring our ships to in order to maintain public confidence in our business. Nevertheless, we apologize for disrupting your vacation plans and appreciate your patience as we work through these decisions."
Carnival reported losses of $4.4 billion for Q2 2020 as its ships remained paused because of the COVID-19 crisis.
The company said it still has nearly 29,000 crewmembers stuck at sea due to governmental restrictions that are preventing cruise ships from docking in fear of spreading the coronavirus. Previously, Carnival said it expected to return theses workers home in June.
Carnival stock was trading at $16.95 share at 2:15 p.m. EDT, down $0.88 from 4.88%.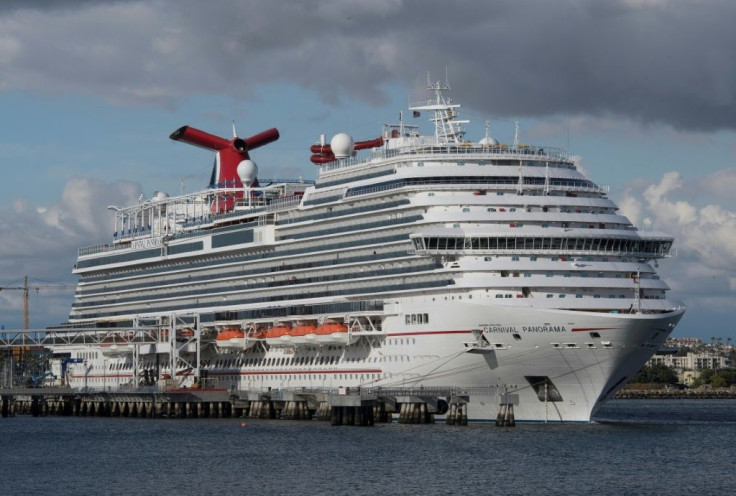 © Copyright IBTimes 2023. All rights reserved.